GTSA Evening Unveils Thrilling Matches and Surprises
Club's Second Match Night of the New Season
GTSA gathered once again for an evening of precision flicking and nail-biting moments as they embarked on the second match night of the new season. With unfinished business from the previous season lingering in the air, players took to the pitch with gusto and determination.
Handicap Cup Final: WRIGHT Triumphs Over SPOORS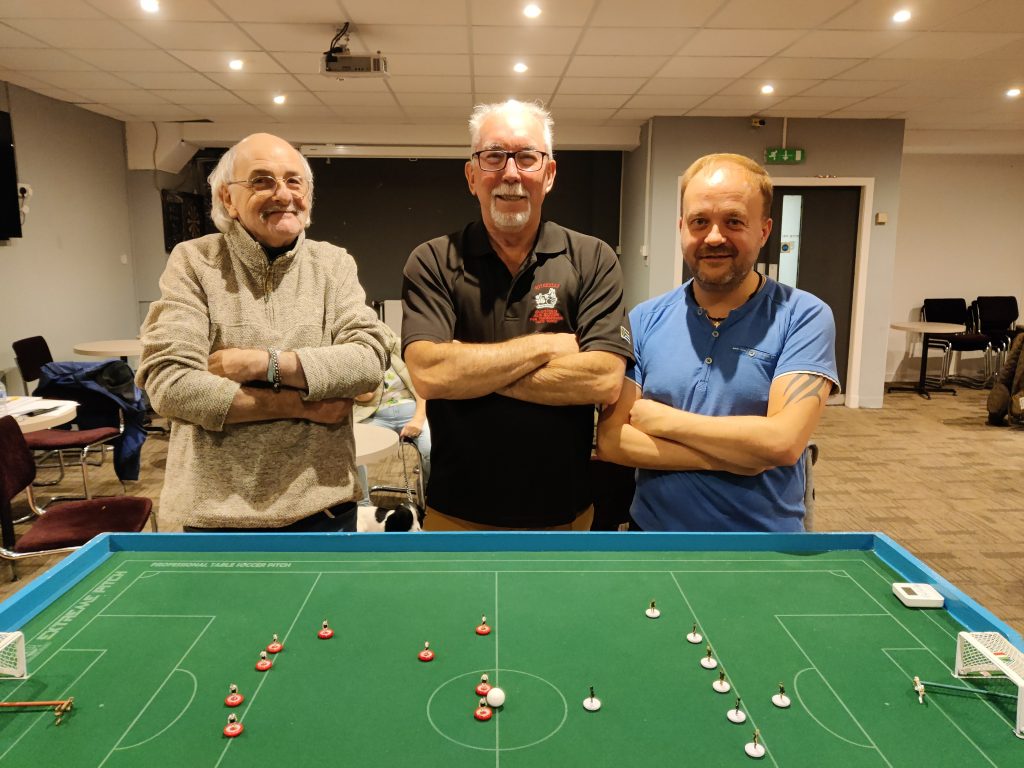 The Handicap Cup final was the highlight of the evening, featuring a showdown between two equally matched contenders, WRIGHT and SPOORS. With both players sporting the same handicap level, a closely contested match was anticipated. As the game unfolded, however, SPOORS found himself making critical errors upon which WRIGHT masterfully capitalised. The final scoreline painted a clear picture of WRIGHT's dominance, with the match concluding 6-0 in favour of one of the season's newcomers.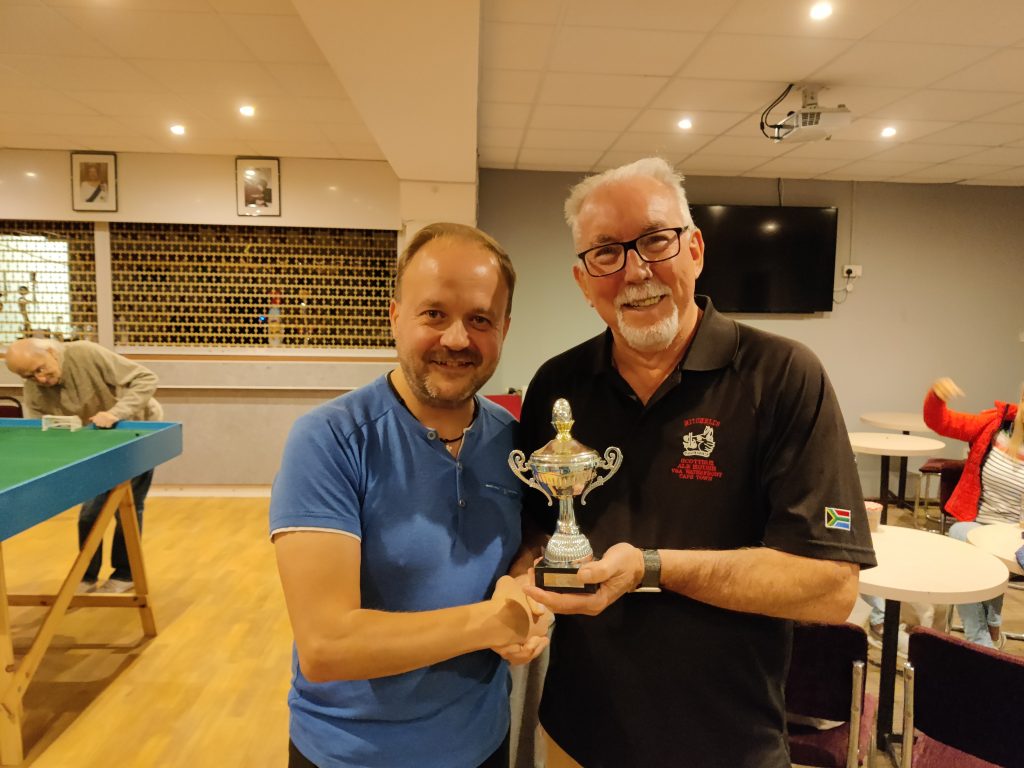 Glasgow Cup Semifinal Upset: SMITH Outpaces HALPIN
In a surprising twist from last season's Glasgow Cup semifinal, the newcomer SMITH clashed with club veteran HALPIN. The result was a fiercely contested match that ended with SMITH prevailing 2-1. The victory secured SMITH's place in the Glasgow Cup final, marking a remarkable debut season for the Subbuteo player.
League Matches Unleash Frenzied Action
League matches added to the electric atmosphere of the evening as competitors battled for supremacy. Here are the results from the heated encounters:
SPOORS 1-7 BURNS: A dominant performance by BURNS left SPOORS struggling to keep up.
GLADMAN 2-0 MCKENZIE: GLADMAN secured a comfortable win over MCKENZIE.
SMITH 3-0 GREGORY: SMITH displayed formidable skills, defeating GREGORY.
FLEMING 2-0 WRIGHT: FLEMING's precise flicking secured him a win against WRIGHT.
HALPIN 1-3 BURNS: BURNS continued his winning streak, overpowering HALPIN.
SMITH 3-2 WRIGHT: SMITH managed to edge past WRIGHT in a thrilling match.
GREGORY 0-2 MCKENZIE: MCKENZIE maintained his composure, sealing a victory against GREGORY.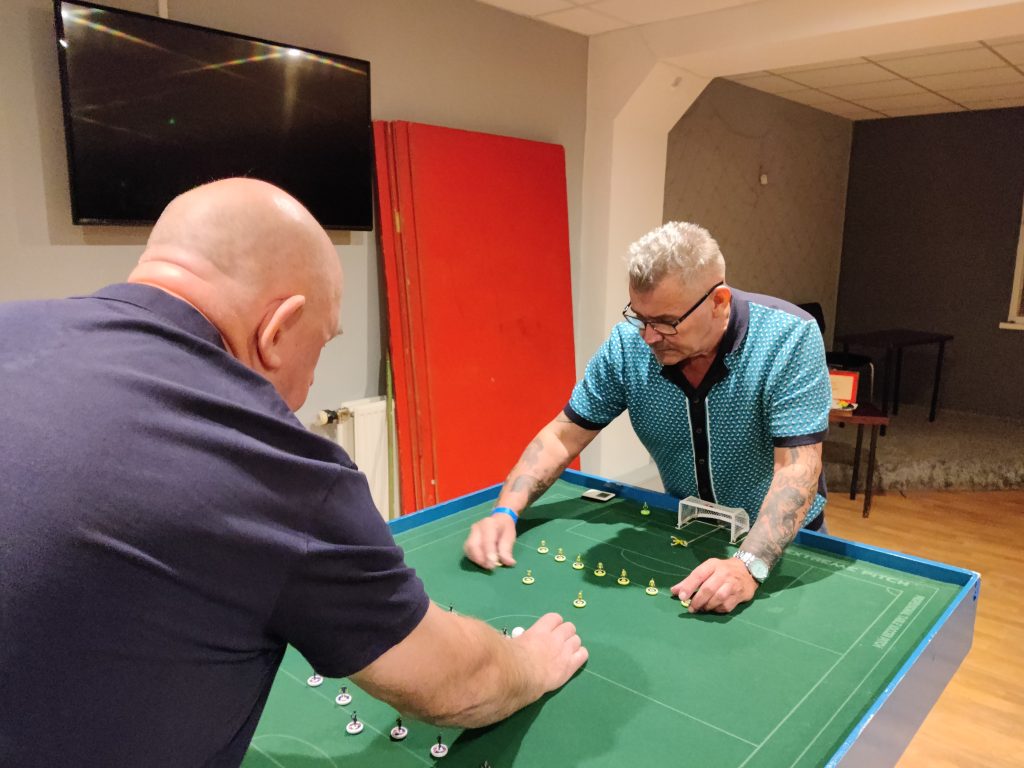 Glasgow Cup Match Group Stages Heat Up
The Glasgow Cup match group stages also saw intense competition with two exciting fixtures:
GLADMAN 3-0 GREGORY: GLADMAN demonstrated his prowess with a convincing win over GREGORY.
FLEMING 1-4 BURNS: BURNS continued his dominance, securing another win in the group stage.
Friendly Challenge: FLEMING Takes On WRIGHT
In a friendly challenge match, FLEMING faced off against WRIGHT, resulting in a 2-0 victory for FLEMING. This friendly encounter showcased the camaraderie and competitive spirit that makes Subbuteo evenings at the club so enjoyable for all.
As the Club's season continues to unfold, we can look forward to more thrilling matches, surprises and intense competition on the miniature pitch. Stay tuned for updates as the club's talented flickers battle for supremacy.