2022-23 Glasgow Cup Semi-final Thriller: BUTLER Triumphs Over BURNS
After some unavoidable delays, the highly-anticipated semi-final of last year's Glasgow Cup finally took place. The match pitted two of the club's top players against each other: BUTLER and BURNS. What ensued was a breath-taking contest that ended in a 2-2 draw, leading to a nerve-wracking shootout to determine the winner. BUTLER's precision and composure in front of goal proved decisive, as he clinched victory 4-1 in the shootout, thus securing his spot in the final.
20222-23 Glasgow Cup Final: BUTLER Claims Victory Over Newcomer SMITH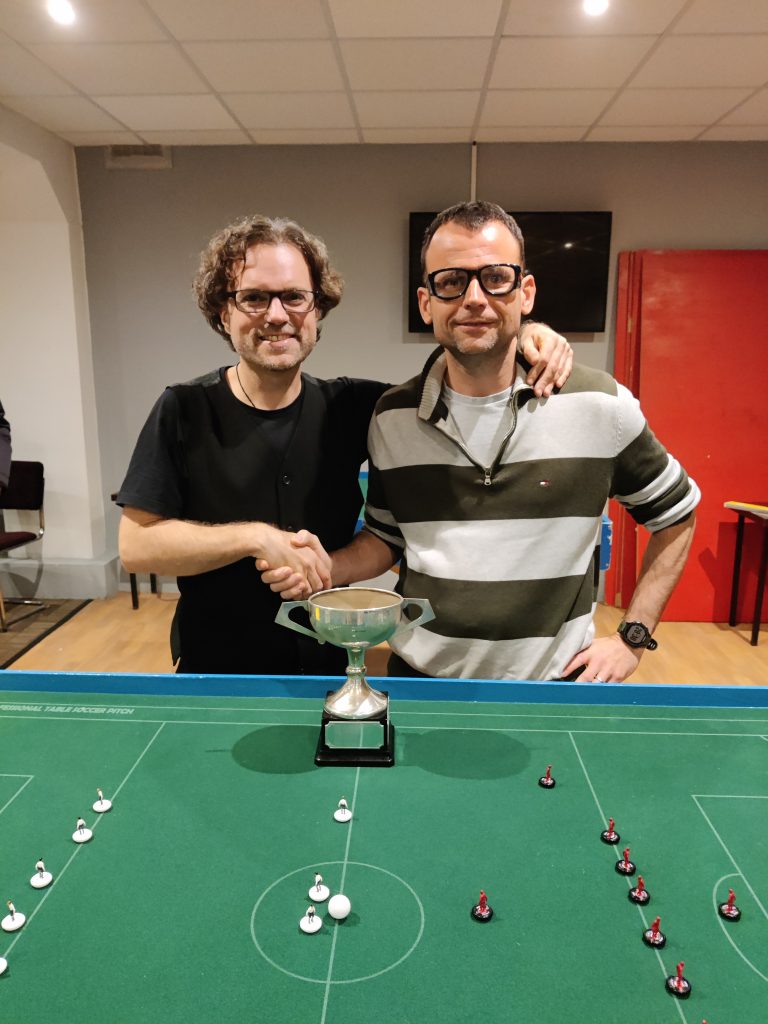 Fresh off his intense semifinal, BUTLER faced off against club newcomer SMITH in the Glasgow Cup final. Despite SMITH's remarkable journey to the final in his inaugural year at the club, BUTLER's experience shone through. The match ended with BUTLER emerging as the champion, winning comfortably with a scoreline of 5-0. A hearty congratulations to both competitors for their outstanding performances.
Glasgow Cup Group Stages Continue
This year's Glasgow Cup group stages kicked into gear, delivering intriguing matchups and results:
WRIGHT narrowly defeated SMITH with a score of 2-1.
GREGORY and ANDREONI battled to a hard-fought 1-1 draw.
FLEMING and HALPIN also ended their match in a 1-1 stalemate.
ANDREONI secured a convincing 2-0 victory over GLADMAN.
League Matches Unveil Surprises
The league matches provided their own share of surprises and standout performances:
FLEMING took on GREGORY, emerging victorious with a 3-1 scoreline.
GLADMAN claimed a hard-fought 1-0 win against SMITH.
BURNS displayed his dominance, beating WRIGHT 6-1.
With these results, GLADMAN now sits at the top of the league table with a perfect record of four wins out of four matches and he has yet to concede a single goal. His impressive form has firmly established him as a force to be reckoned with this season.
Stay tuned for updates as this season's excitement continues to unfold.