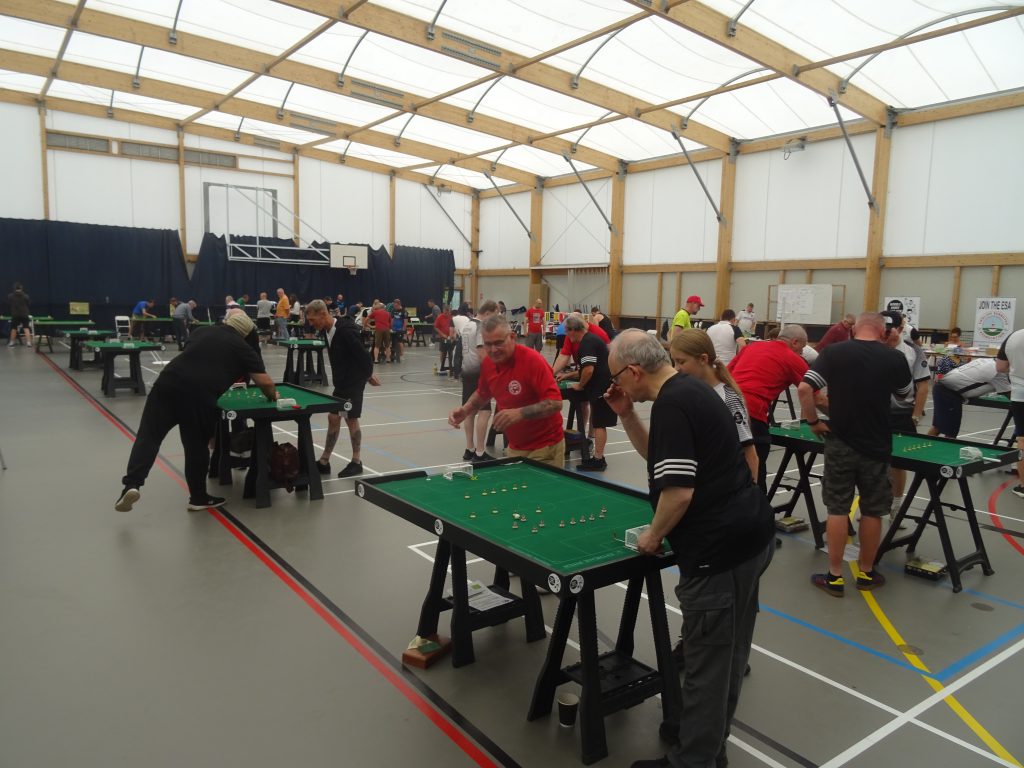 This Subbuteo extravaganza took place over the weekend of 30/31 July. On the Saturday there was a FISTF International Open for individuals as well as a Flats tournament. On the Sunday it was the FISTF Team event and a traditional Advanced Rules tournament. In addition there were a number of stalls selling all kinds of table soccer equipment.
Five Glasgow players made the almost 400 mile trip south: Tom Burns, Dave Gladman, John Halpin, Malcolm Lees and Brian Spoors. They were joined by Galazzo's Gareth Christie. Burns, Lees and Spoors managed to qualify out of their groups into the Barrage. Unfortunately they were to progress no further. Halpin, along with Gladman and Christie in the Flats tournament did not qualify from the groups.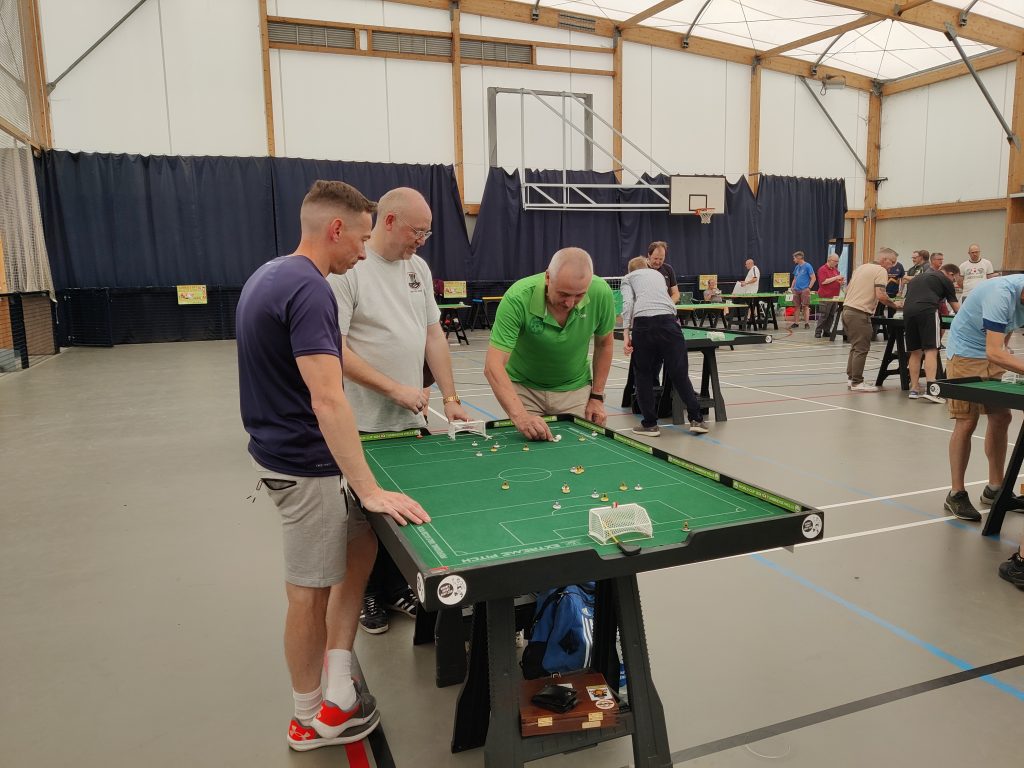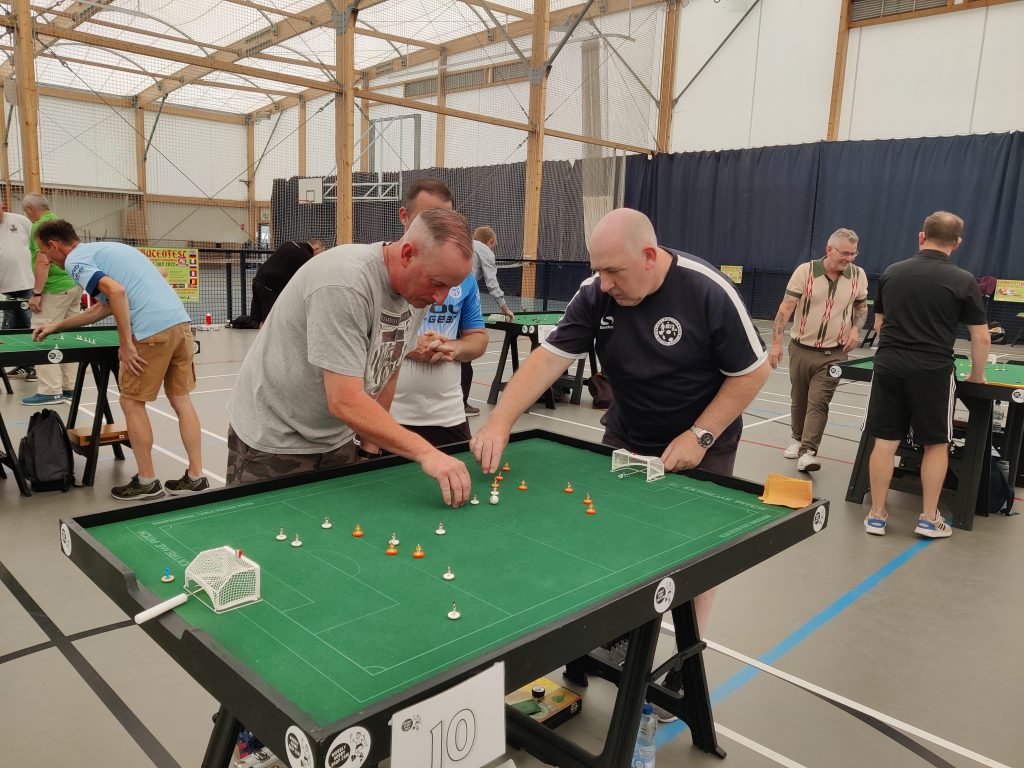 In the Team Event Glasgow were drawn with Glide, Slide, Chip and Dip as well as White Star. A 4-0 defeat against GSCD was expected but in the crucial match against White Star they lost 3-1. This meant that Glasgow would compete in the Plate which they won defeating Wobbly Hobby B and Haverhill, each by 3-0.
Meanwhile Gareth Christie was victorious in the Advanced Rules tournament beating former Scottish International Simon Goodman in the final.