GTSA joined newly named Dundee United Table Football Club to represent Scotland at the Major de Frameries 2015 over the weekend of 7th-8th March. Tom Burns, Dave Gladman and John Halpin were GTSA's players which meant that they were a man down in the Team Event on the Saturday. GTSA were in a group of 5 where the other teams were TSC Falcons Athens, SC Brussels, TSG Rain from Germany and SC Lions Eugies D from Belgium. Glasgow drew 2-2 with Lions but lost 4-0 in each of the other matches.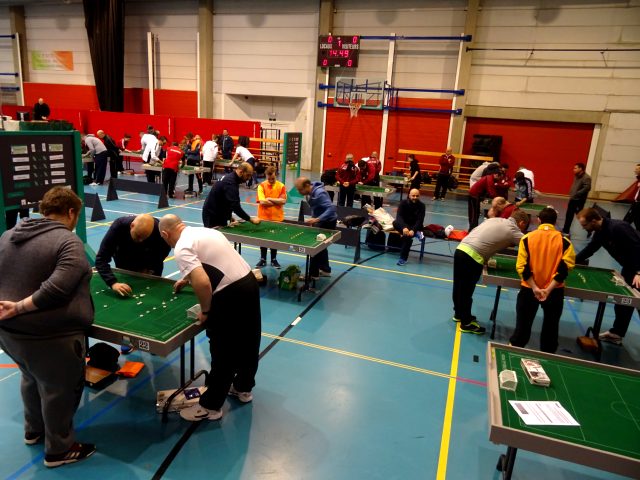 Dundee United were in a group of 4. They lost 3-0 to SC Fiamme Azzurre (Italy), 3-1 to SC Stembert B (Belgium) and 4-0 to AS Hennuyer (Belgium).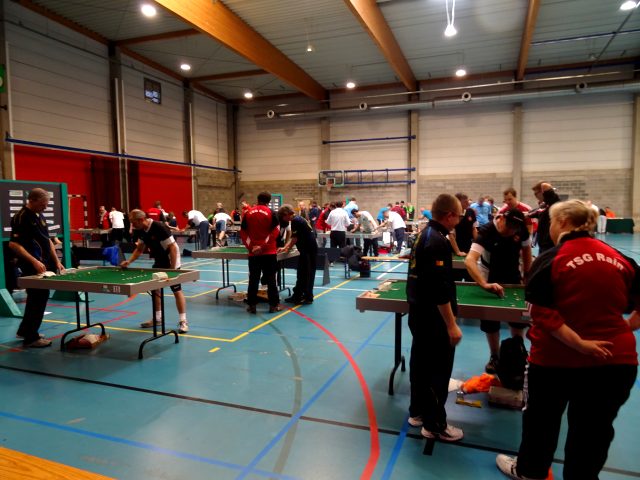 Only the first 40 in the FISTF Veteran rankings qualified automatically for the Veteran category on the Sunday. This meant that John Halpin, Dave Baxter, Andy Beskaby and Rob Conway had to play in a qualifying round on the Saturday. Unfortunately only Andy Beskaby managed through.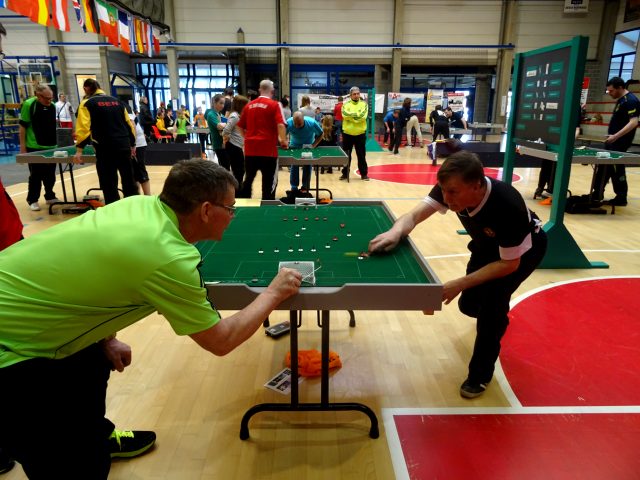 On the Sunday Tom Burns, Dave Gladman and Andy Beskaby all failed to win a match, Burns going down 7-0, 5-3 and 5-1, Gladman 7-0, 4-1 and 4-1 and Beskaby 5-0, 5-0 and 8-2. In the Open category Craig Thom also had 3 losses, 5-0, 4-0 and 10-2. Steve Bennett on the other hand won his group (3-0, 1-0 and 0-0), only to lose in the barrage.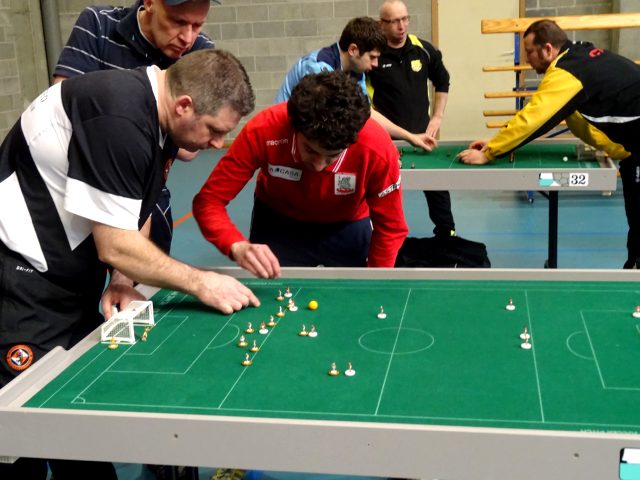 The Major de Frameries is one of the biggest tournaments in Europe where many of the top players compete. The gulf between these players and most of the Scottish players who travelled to Belgium is a considerable one. Much thought about how that gap can be closed is needed.
Only Steve Bennett showed that he could compete at the top level.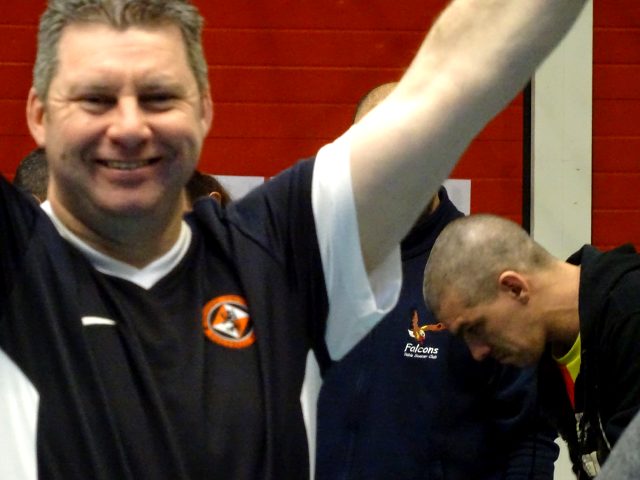 More pictures from Major de Frameries
%%wppa%%
%%slide=25%%