John Halpin moved ahead of Tom Burns as the top draw specialist in the league. Tonight he recorded his seventh league draw of the season this time against Dave Houston in a game where neither player was able to find the net. Having scored only six goals in eleven matches, Halpin is still looking for his first win. He's creating opportunities but a low percentage are being converted. The draw was enough to move Houston up another place in the league table. He now lies seventh.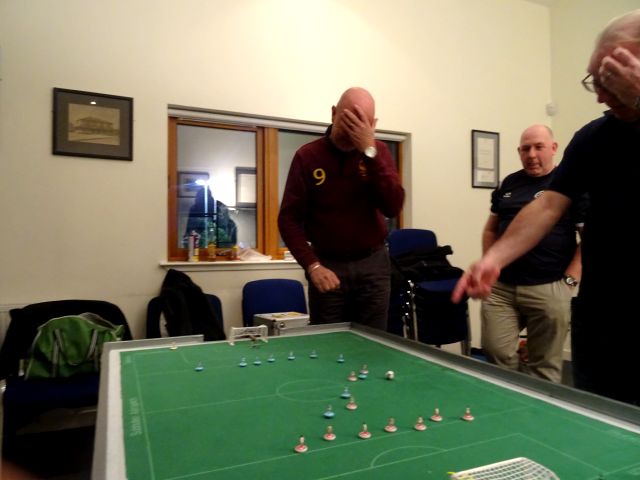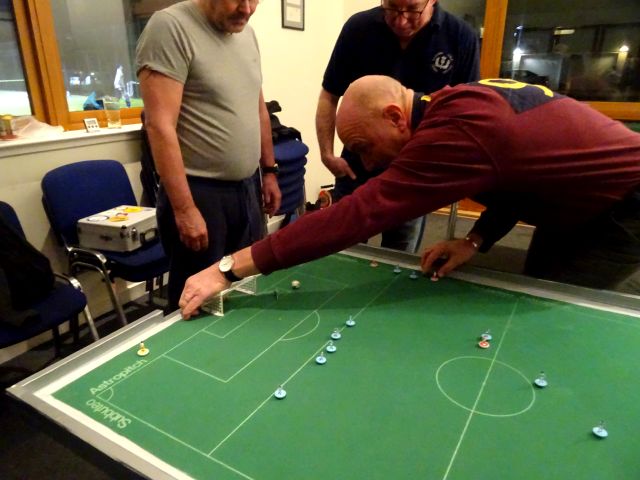 The only other league match this evening also ended in a draw, this time between Ronnie McKenzie and Willie Fleming. McKenzie, Houston and Baver Bari are now all tied on nine points with Colin Berry only a point behind. Fleming moved to fourth place courtesy of this draw. McKenzie took a first half lead when a long ball found an attacker in space in the middle of the shooting area and McKenzie finished coolly. It was late in the second half before Fleming found the equaliser. McKenzie had come close to a second goal which would probably have sealed the points but a draw was probably a fair result.
Two matches, played in the Glasgow Cup, decided the outcome of Group B. Tom Burns, already qualified, topped the group with a win over Ronnie McKenzie. Burns led 2-0 at half-time and although McKenzie had chances to get back into the match after the break, he couldn't convert. Burns therefore won all four of his matches and three of them against players to whom he had dropped points in the league. Burns has been unstoppable in his Glasgow Cup group but those dropped league points have much reduced his chances of retaining the league title.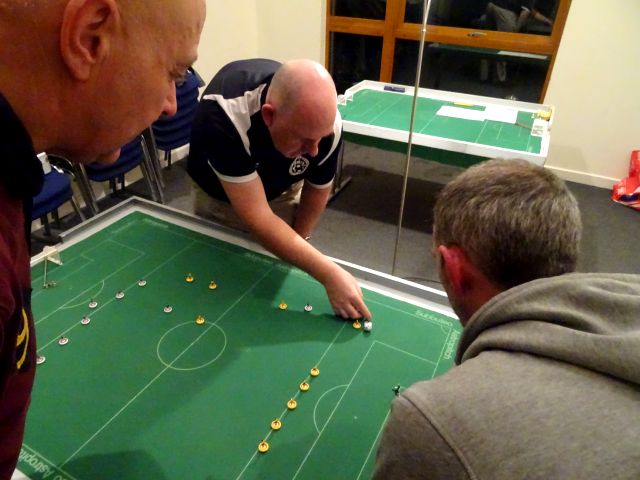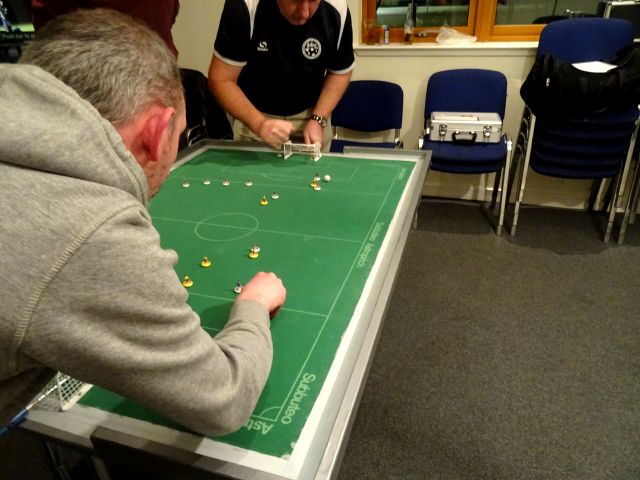 McKenzie then faced Dave Gladman in a match which McKenzie had to at least draw. Gladman started well and scored straight from the kick-off. He continued to dominate and added a second before half-time. The second half was in contrast to the first with McKenzie doing the pressing in the Gladman half. But despite many corners and throw-ins around the Gladman goal, McKenzie could not find the net and the game finished 2-0. With three wins Gladman is now assured of qualification in second spot and will play the winner of Group A.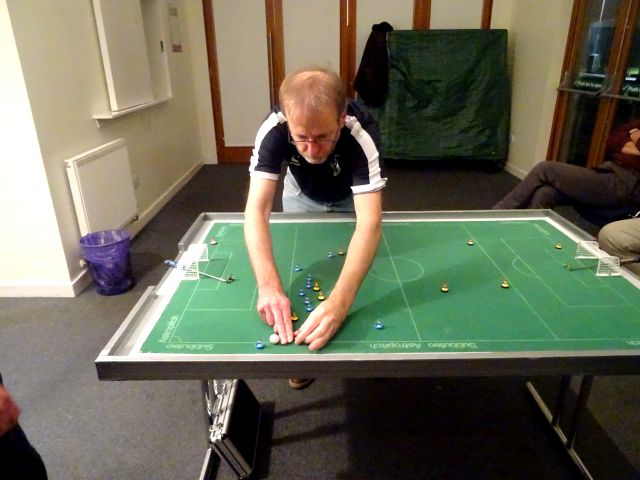 League
| | | | |
| --- | --- | --- | --- |
| Houston | 0 | 0 | Halpin |
| Fleming | 1 | 1 | R McKenzie |
Glasgow Cup
| | | | |
| --- | --- | --- | --- |
| Burns | 2 | 0 | R McKenzie |
| Gladman | 2 | 0 | R McKenzie |
m