Fraser McKenzie returned to the club tonight. He hadn't played since the 26th October and that absence was reflected in his results. He did manage a draw with Dave Houston but lost heavily in his other three matches. Two were against Tom Burns and Willie Fleming but it will be the defeat to Ronnie McKenzie which will hurt the most. Fraser did have a lot of the ball in this match but too often his attacking moves broke down and Ronnie showed no mercy as he exploited the gaps in the Fraser defence.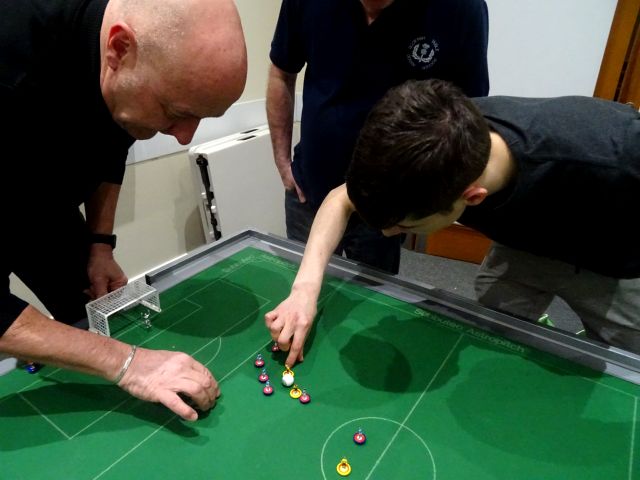 It was a good night for McKenzie senior with a win also gainst Dave Gladman. McKenzie had much the better of the first half, scored early and led 2-0 at half-time. Gladman had much more of the ball in the second period but did not look like scoring as he failed to carve out any scoring opportunities.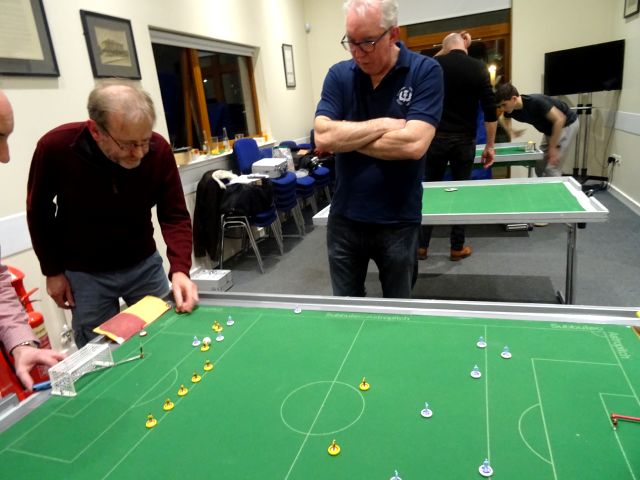 With no Malcolm Lees, Tom Burns extended his lead in the league. Before his comfortable win over Fraser McKenzie, Burns came through a tough encounter with John Halpin. Burns looked to have the points secured but when Halpin got on the scoresheet, Burns found himself on the defensive and had to save a penalty to gain maximum points.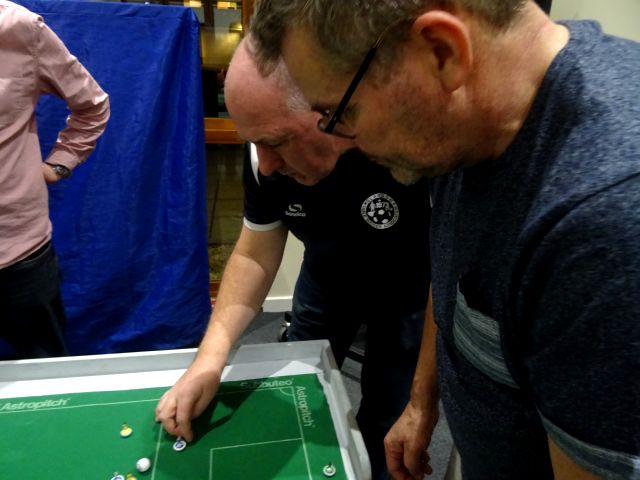 After his glut of goals last week Dave Houston couldn't find the net against Fraser McKenzie. Against Baver Bari, Houston did take the lead but conceded an equaliser in bizarre fashion. Failing to spot one of his own defenders on the byeline and thinking that three of Bari's attackers were offiside, Houston made no block flicks which could have prevented Bari from scoring. Bari was also a goal down to Willie Fleming at half-time but as with Houston he came back in the second half to share the points.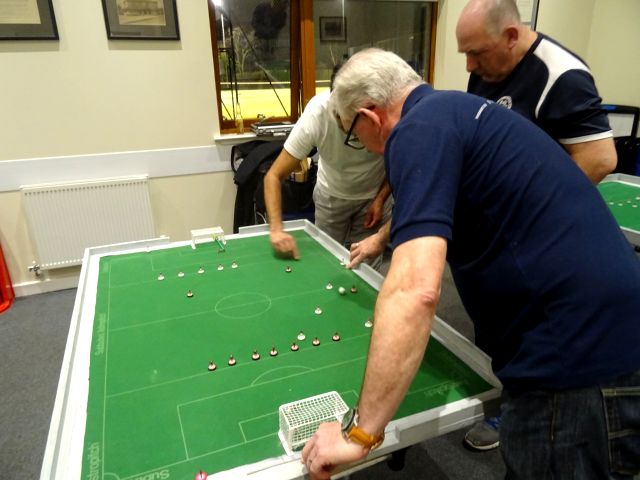 Some members had the chance to play Colin Day who was visiting from Spain. He had returned to Scotland as a result of the sad death of his father for which the club extends to Colin its commiserations.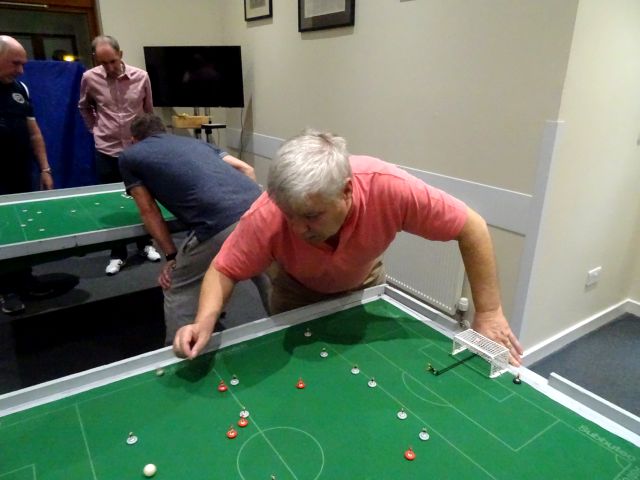 League
| | | | |
| --- | --- | --- | --- |
| R McKenzie | 5 | 0 | F McKenzie |
| Bari | 1 | 1 | Fleming |
| Halpin | 1 | 2 | Burns |
| Houston | 0 | 0 | F McKenzie |
| Fleming | 4 | 0 | F McKenzie |
| Houston | 1 | 1 | Bari |
| F McKenzie | 1 | 6 | Burns |
| Gladman | 0 | 2 | R McKenzie |
y