Four league matches were played this evening. Dave Butler has seven games in hand over Tom Burns and after tonight the gap is now 18 points. Burns has the points on the board and he added 3 after a 2-0 victory over Dave Houston, both goals coming in the first half. Houston saw his goals conceded column almost double as he went on to lose 5-0 to Butler. It's hard having to play both the top two on the same evening. If Butler had a fine win over Houston, it was not the case against Willie Fleming. Fleming was a goal down at half-time but fought back to get a thoroughly deserved second half equaliser. Butler doesn't have a huge margin for error as he seeks to make up ground on Burns. Then there is the enigma of Barry Corr. He needs to get back playing.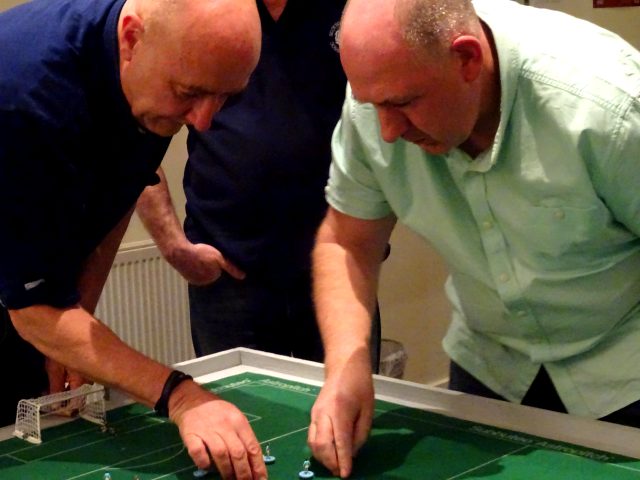 Also in the league Colin Day had a good victory over John Halpin. Day lost to Halpin in their previous encounter but Day's form of late has been much improved. He was well in control of this match and the 4-0 scoreline was not undeserved. Halpin should have been back in the match at 2-0 when he found the Day net but unfortunately for Halpin he failed to notice an offside player.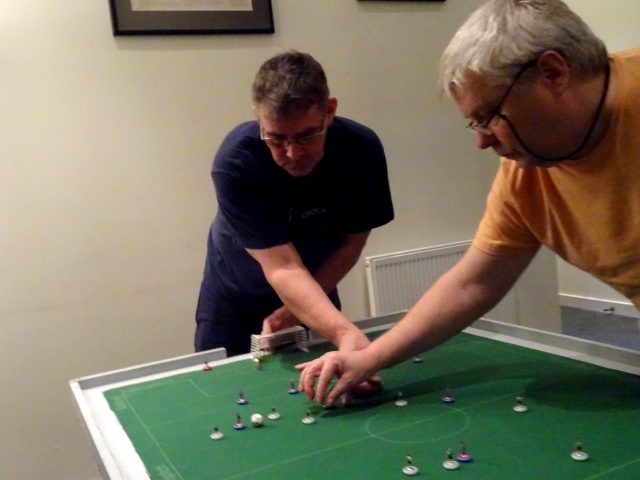 Willie Fleming and Dave Gladman replayed their Association Cup match and it was Gladman who went through 2-0. Fleming dominated the first half but was making mistakes as he tried to set up scoring chances. Gladman improved a little in the second half but it was another Fleming error this time in his own shooting area which cost Fleming the first goal. Gladman was in two minds whether to shoot or play the ball through. He was pleased he chose the former as he found the corner of the goal. As Fleming drove forward looking for a leveller he inevitably left defensive gaps which Gladman was able to exploit and kill the game.
League
| | | | |
| --- | --- | --- | --- |
| Houston | 0 | 2 | Burns |
| Day | 4 | 0 | Halpin |
| Butler | 5 | 0 | Houston |
| Fleming | 1 | 1 | Butler |
Association Cup