The draw has been made for the quarter finals of the Association Cup:
| | | |
| --- | --- | --- |
| Day | v | McKenzie F |
| Gladman | v | McKenzie R |
| Berry | v | Halpin |
| Burns | v | Houston |
Colin Day should manage a comfortable win against Fraser McKenzie. Day has improved his form recently but the two have not played this season. It should be a close encounter between Dave Gladman and Ronnie McKenzie. Their most recent match was a 2-2 draw in the league but Gladman has two victories this season, 2-1 in the league and 5-1 in the Glasgow Cup. McKenzie will be keen for revenge for that cup defeat. The Colin Berry John Halpin contest is difficult to call. They have played twice and each time it has been a draw, 1-1 in the league and 4-4 in the Glasgow Cup. Tom Burns would be expected to defeat Dave Houston. Two league meetings have both ended 2-0 in Burns' favour. Houston will need to score first to have any chance.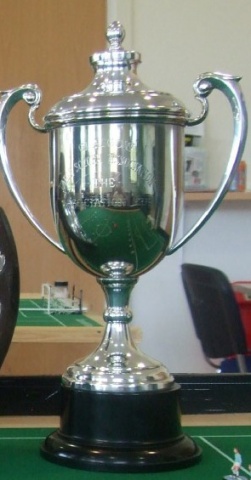 v