Twenty players from Scotland and England took part in the Tayside IO at Tannadice Park in Dundee. All competitors were drawn in four groups and entered for the Open category. Four GTSA players, Baver Bari, Tom Burns, Dave Gladman and John Halpin made the trip north. Only Tom Burns qualified out of his group to reach the quarter-finals. There he lost to Scotland's number 1, Steve Bennett. It was Bennett who went on to win the competition defeating Yorkshire's Trevor Schott in the final. Dave Gladman, however, was successful in winning the Plate.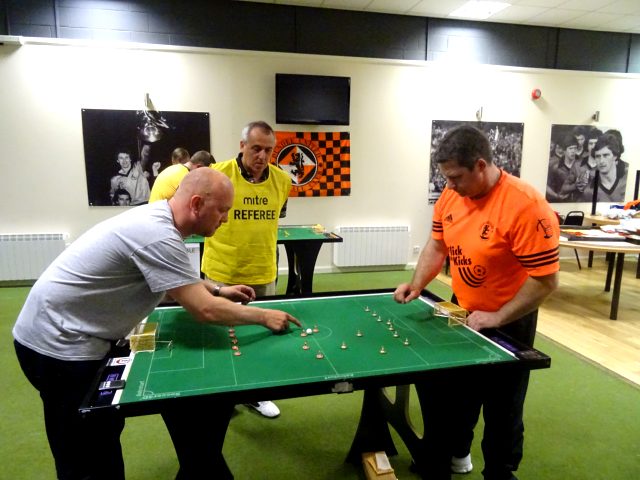 Only four teams took part in the Team event on the Sunday. With only a 3-man team Glasgow lost all their matches though they did manage some creditable performances. The competition was won by Dundee United's A team who won all 3 matches.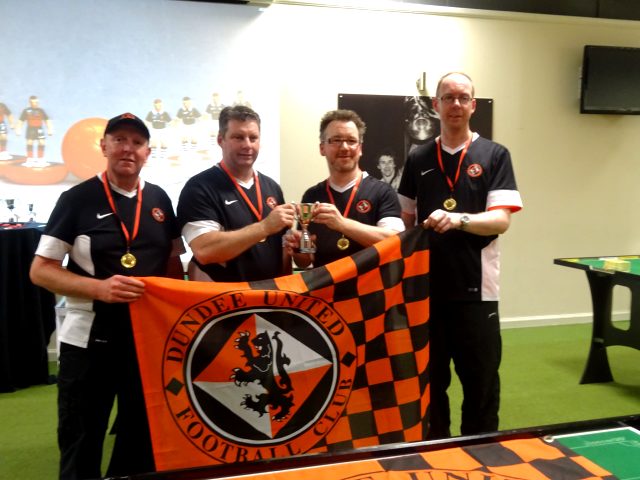 Many thanks are due to Dundee United TFC for a well-organised and very enjoyable tournament.