On Glasgow's September weekend Monday only five players attended and only five games were played. Malcolm Lees picked up six points after scoring eleven goals. John Mathieson played Lees in the Scottish Circuit and went down 6-0. His target tonight was to improve on that scoreline. This didn't look likely at half-time when he trailed 4-0. A better second half performance limited Lees to only 2 more goals so no better, but no worse than their previous encounter.
Baver Bari began his league campaign tonight and got off to an excellent start. His first match was against Dave Houston and although Houston had most possession and matched Bari for chances it was Bari who was more deadly in front of goal. Indeed the Houston goal was a result of Bari's kicking goalkeeper losing the ball. That brought Houston back into the game at 2-1 but only a couple of minutes later Bari sealed the win with a third goal. There then followed another great victory for Bari, this time over Dave Gladman. Bari was really focussed in this match, making excellent distance pick-ups and diplaying fine shooting. Gladman dominated the game and should have had better return for the chances he created. Twice, however, Bari took the lead only to be pegged back. At 2-2 Gladman was determined to take all three points and he committed men forward. But the resulting defensive gaps were exploited by Bari and he fired home the winner with only a minute remaining.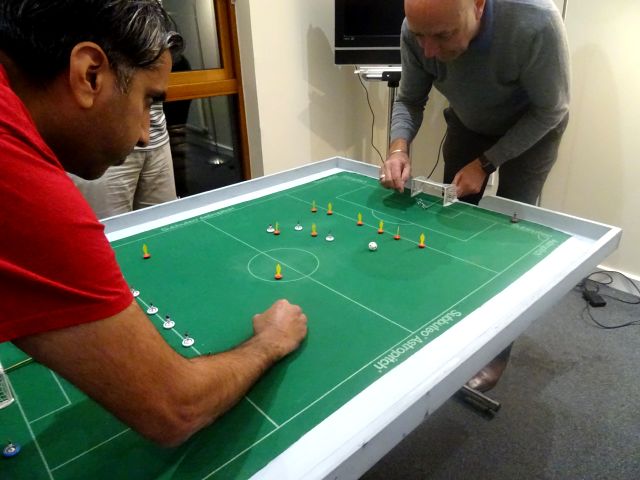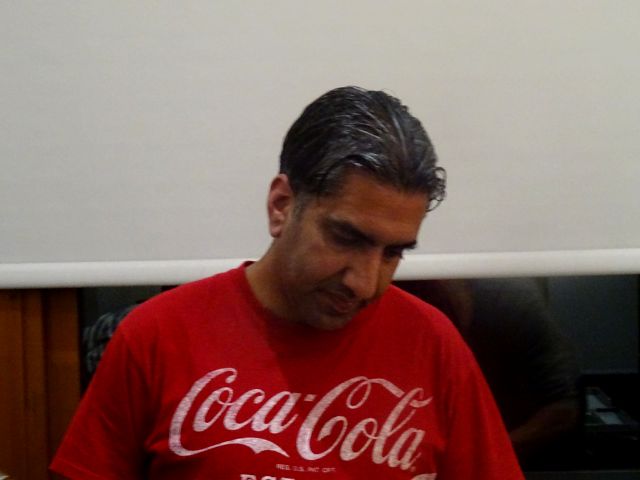 If Bari had been properly focussed in his first two matches he lost concentration in his third in a surprising defeat to John Mathieson. But this was a deserved victory for Mathieson, his first in the league. It is a measure of how far he has come in a short period of time. Mathieson did the damage in the first half when he led 2-0. Bari was better in the second period but he couldn't quite pull it back.
Malcolm Lees had two draws in his first three matches but tonight he was well and truly back on the winning trail. Dave Houston fared little better than John Mathieson as he lost five goals without reply. Lees gave his opponents punishing lessons on how to create and score goals. As well as improving his goal difference Lees' wins take him to the top of the table with Burns one point behind.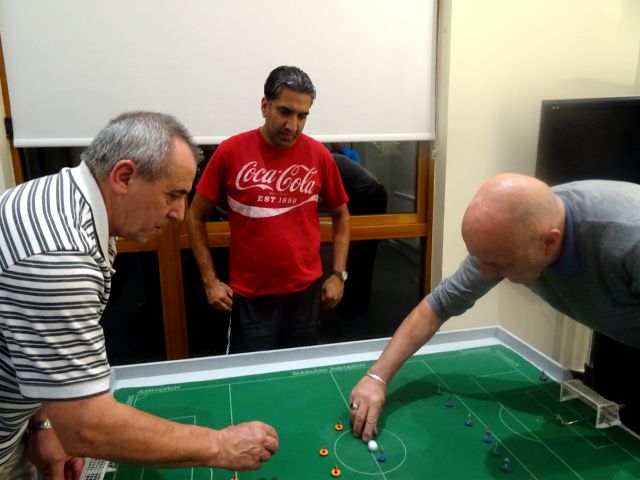 League Results
| | | | |
| --- | --- | --- | --- |
| Lees | 6 | 0 | Mathieson |
| Bari | 3 | 1 | Houston |
| Gladman | 2 | 3 | Bari |
| Houston | 0 | 5 | Lees |
| Bari | 1 | 2 | Mathieson |
e