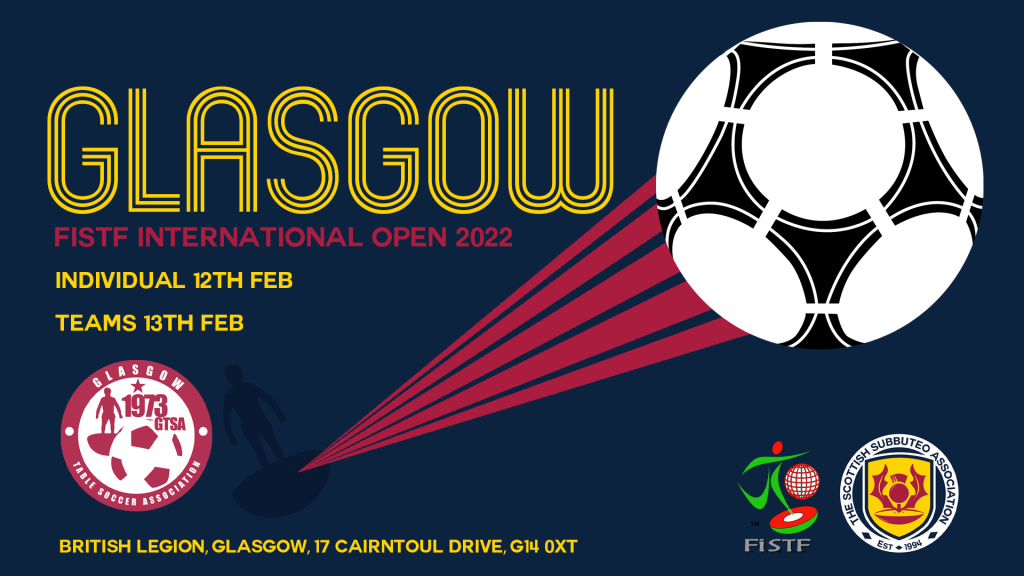 FISTF competition returns to Glasgow in February next year with an International Open. Not many FISTF events took place in 2020 and the Glasgow Grand Prix was one of the last, shortly before the pandemic hit.
Unfortunately because of the uncertainty which the pandemic continues to cause, the club took the decision not to run a GP. We do not know how international travel will look come February. It seemed more prudent to organise the smaller scale International Open. The competition will not be held at our usual venue of the much loved Normandy Hotel in Renfrew. Instead we will be playing in the west end of Glasgow at the Royal British Legion.
The event is open to all registered FISTF players but due to the smaller scale there will be a limit on the number of participants.
For more information and to register please visit::
https://www.facebook.com/events/956175754985128
Or contact organiser Tom Burns at tomburns1961@hotmail.com
Some memories of previous competitions: