Only three matces were played this evening, two in the league and one in the Association Cup. It is still mathematically possible for Malcolm Lees to be caught in the League Championship but that possibility became even more remote tonight with Lees' victory over Barry Corr. Corr led in this match and had Lees at 3-3 but on conceding a fourth he seemed to concede the match. Lees hasn't scored as many goals as Tom Burns this season but his shots to goals ratio is surely better.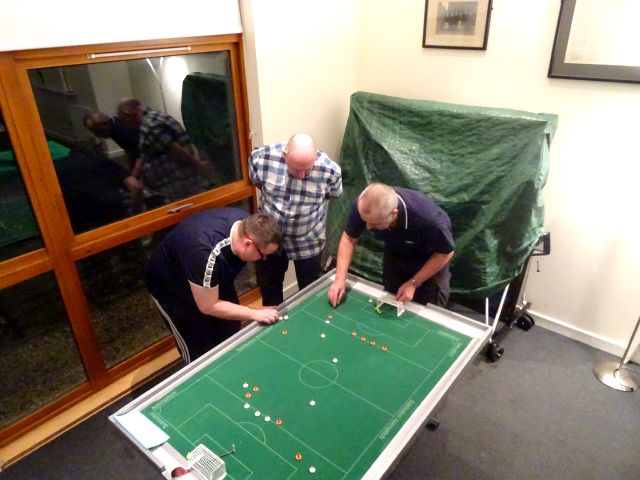 Barry Corr certainly had no difficulty finding the net tonight, doing so a further six times against Colin Berry. Nine goals scored is a good return but seven goals conceded tells another story. The outcome of this match was never really in doubt. Each time Berry scored Corr immediately replied with another goal and so Berry was unable to get a proper foothold in the game and cause doubt to enter Corr's mind. Corr's loss to Lees probably means the best he can hope for is a fourth placed finish.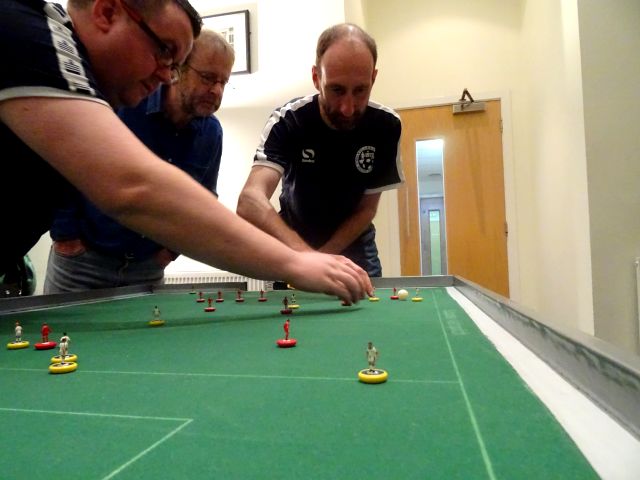 Next up for Colin Berry was another cup match against Tom Burns. This time he didn't have the advantage of the two-goal lead which helped him to dump Burns out of the Woodend Handicap Cup. It was a determined Burns who started this match and it was a determination which Berry was not able to live with as he was crushed 4-0. Burns is the first player to reach the semi-finals of this competition.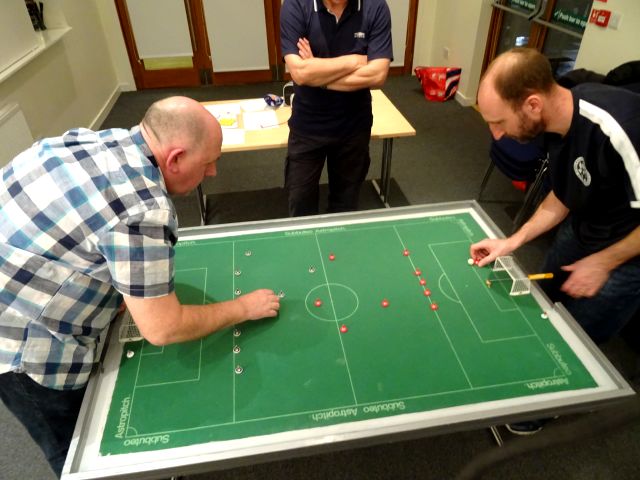 League
| | | | |
| --- | --- | --- | --- |
| Lees | 4 | 3 | Corr |
| Corr | 6 | 3 | Berry |
Association Cup
t