The start of the season was welcomed in by eight players at Woodend. It is hoped, however, that at least 14 players will compete in the league this season. Seven players got their league campaign underway whilst Willie Fleming, not yet match fit, didn't play.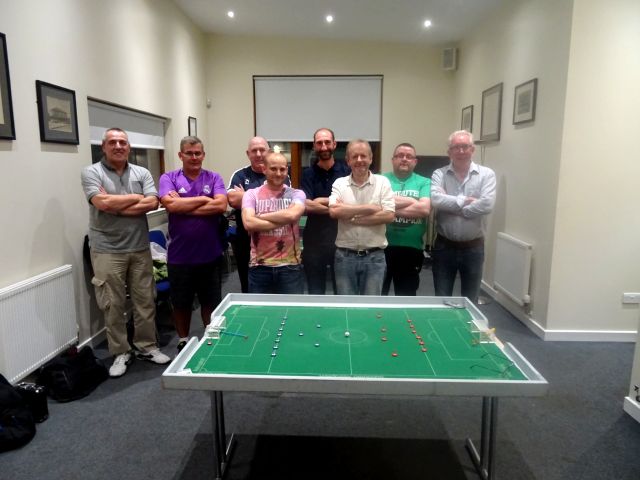 Tom Burns who lost the title to Malcolm Lees last season got off to a good start with two convincing wins. Scoring goals has rarely been a problem for Burns. Last season in the league he scored 3 or more goals in 9 of his matches. This season he can count 2 already. First a 4-2 victory over Colin Berry and then a 3-0 margin against John Halpin. Most were second half goals, Halpin keeping the scoreline blank until the interval and Berry conceding only one in the first period. Burns therefore takes an early lead in the league with 6 points to his name.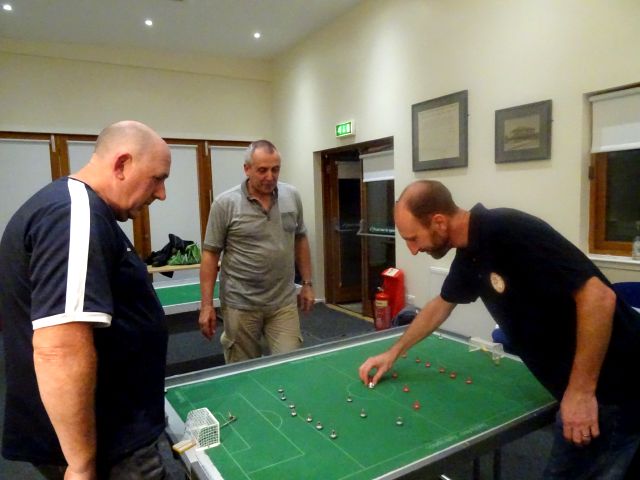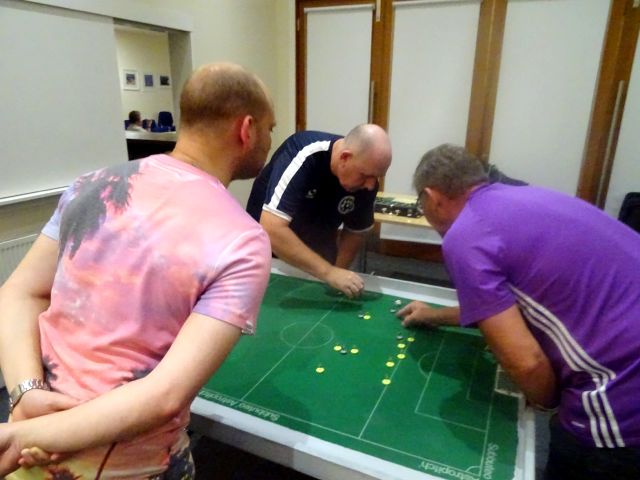 After this first night Malcolm Lees trails Tom Burns by 5 points but the league champion played only one match. Dave Gladman and Malcolm Lees played on the opening night last season. They drew that match 1-1 and they drew again tonight. Once again Gladman had most of the possession but Lees the better chances. This time, however, neither player could score. This also meant that Gladman had played an hour of subbuteo without scoring or indeed without conceding. Earlier he had played out a 0-0 draw with Barry Corr where a report on the match would be a carbon copy of the Lees game.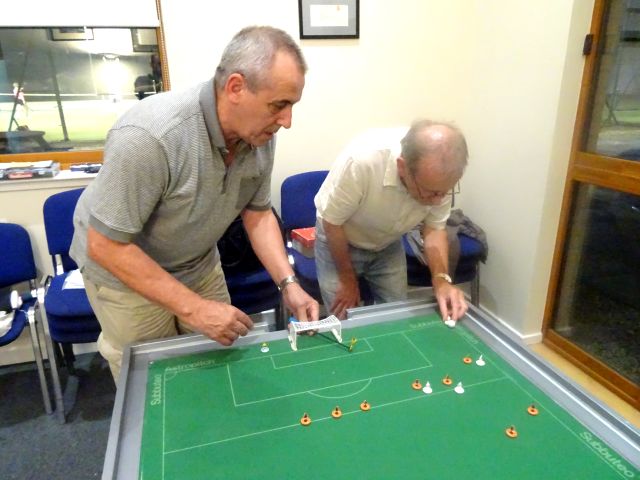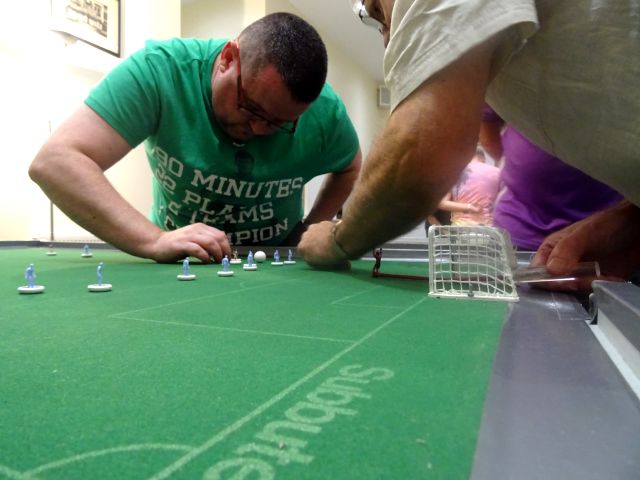 New recruit John Mathieson made his league debut tonight. Mathieson joined GTSA towards the end of last season and has made good progress since then. In his first match he did well losing narrowly to Colin Berry 2-1. Next opponent was John Halpin. In the first half Mathieson moved the ball around well, made good pick-ups from distance and created two excellent opportunities one of which rebounded off a post. He did, however, show naivety in defence and Halpin took one of the several chances he was given. In the second half Mathieson lost a bit of concentration as Halpin took control and ran out a 4-0 winner.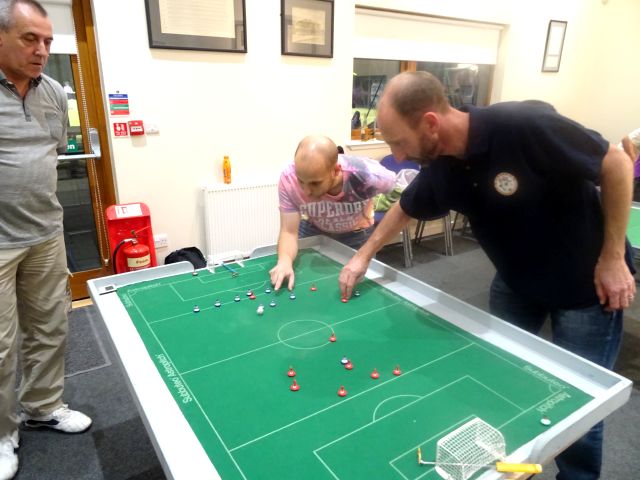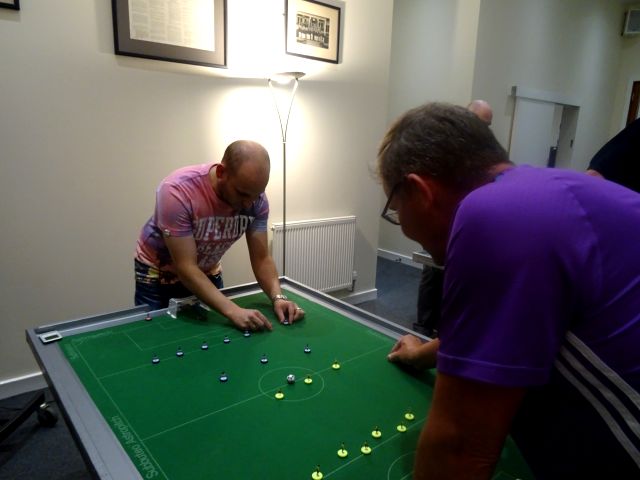 So after one night Burns leads the league (click here) on 6 points with Halpin and Berry next on 3.
Results
| | | | |
| --- | --- | --- | --- |
| Corr | 0 | 0 | Gladman |
| Berry | 2 | 1 | Mathieson |
| Gladman | 0 | 0 | Lees |
| Burns | 3 | 0 | Halpin |
| Berry | 2 | 4 | Burns |
| Mathieson | 0 | 4 | Halpin |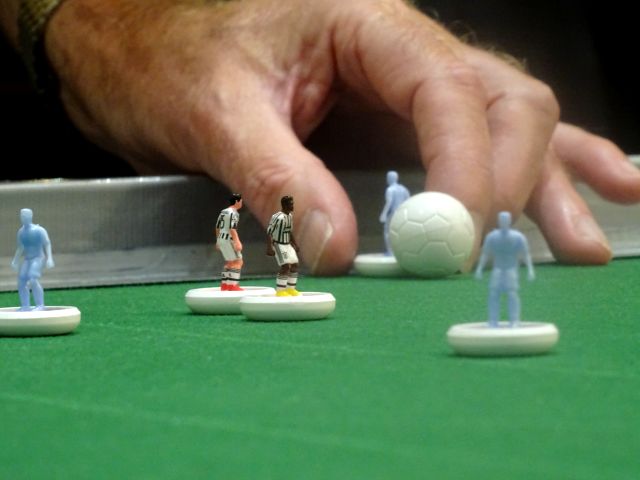 e