The battle for the league championship took another turn tonight. The night started well for Tom Burns after lining up against Willie Fleming. Shortly after kick-off Fleming's goalkeeper lost out in a tackle on an attacker who was left with an empty goal to place his shot. Thereafter it was Burns who took control of the match and win comfortably by three goals to nil. We wrote last week of Ronnie McKenzie's fine run of form and that form continued tonight at the expense this time of Tom Burns. This was an exciting match of high quality. Twice McKenzie led and twice Burns equalised almost immediately. When McKenzie went 2-1 ahead with only three minutes remaining, Burns title hopes looked to be fading. But Burns' determination was rewarded when a superb angled shot found the corner of the McKenzie net. A draw was a fair outcome.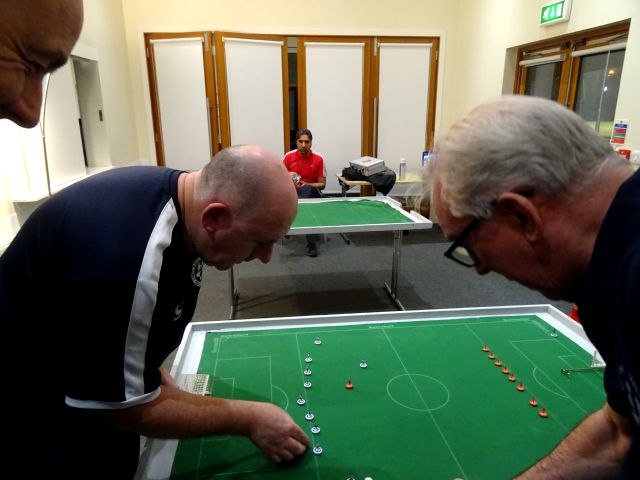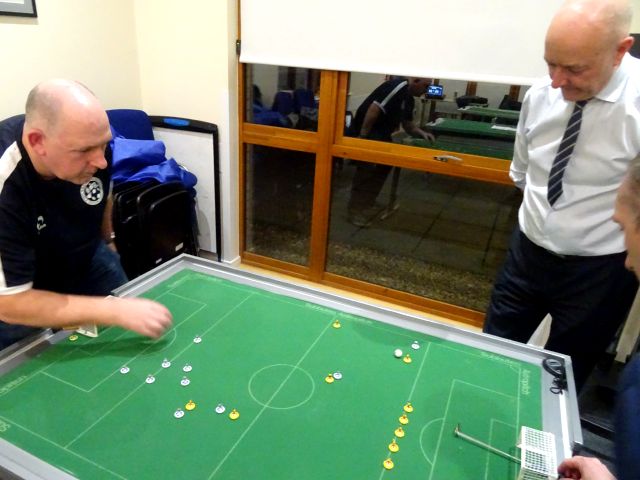 Burns now has a lead of nine points over Malcolm Lees who has four games in hand. The two have yet to play their second match. Whilst Lees is still the slight favourite, that late equaliser means that winning the title is still within Burns' own hands. Currently his goal difference is six goals better and his 'goals for' column is greater. An exciting finish to the league is in prospect.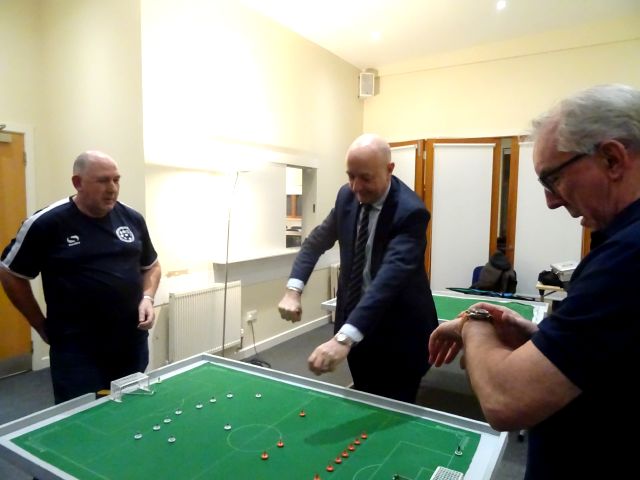 A number of players are battling it out for third place. After his loss to Tom Burns, Willie Fleming improved his chances with a 2-0 win over Colin Berry. Fleming dominated the match with Berry failing to get a single shot on target. John Halpin's third place chances are fading, however, following a draw with Dave Houston. Halpin led at half-time but he couldn't keep that lead.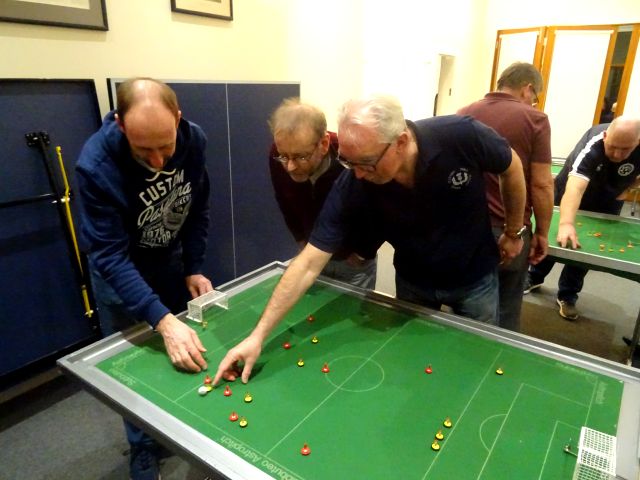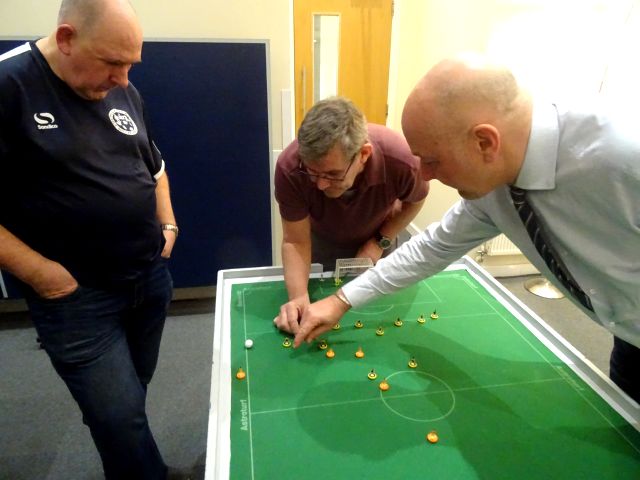 Dave Gladman and Baver Bari fought out a Woodend Handicap Cup quarter final. Bari started a goal ahead but Gladman, playing a methodical possession game, levelled in the first half. Late in the second half Bari took the lead with a glorious shot on the run. But with just over a minute remaining Gladman found the net. The match was decided on shots with Gladman edging out Bari by 2-1.
League
| | | | |
| --- | --- | --- | --- |
| Fleming | 0 | 3 | Burns |
| Berry | 0 | 3 | Fleming |
| Halpin | 1 | 1 | Houston |
| Burns | 2 | 2 | McKenzie |
Woodend Handicap Cup
Gladman wins 2-1 on shots
d