GTSA are delighted to have the support of McCrea Financial Services for the Glasgow Grand Prix at the Normandy Hotel. McCrea FS are involved with many sporting sponsorships including golf, tennis and cricket but most notably with Partick Thistle and Glasgow Warriors. Therefore, as well as funding trophies for our competition they are also contributing tickets for games at Partick Thistle and Glasgow Warriors! You can read the McCrea take on their sponsorship by clicking here.
Entry to the tournament closes on Wednesday 8th April and currently we have 48 individuals signed up together with 9 teams on the Sunday. This compares with 43 individuals and 8 teams at the 2013 GP in Glasgow. For a pictorial reminder of that tournament click here.
The latest world rankings were released today and Chris Thomas saw his Open ranking drop from 12 to 23. This means that Angelo Borg is now the top ranked Open player at 17. Borg, from Malta was an Open finalist at last month's Major de Frameries in Belgium. Greeks Kostas Seses (27) and Dimitris Kosmopoulos (60) will be seeded 3 and 4, Steve Bennett (73) will be 5 and Gareth Christie (110) 6. In the Vets, Giorgios Aggelinas (22) will be top seed then Colin Tarry (34), Brian Daley (46), Stephano De Francesco (48), Tom Burns (71) and Martin Hodds (78).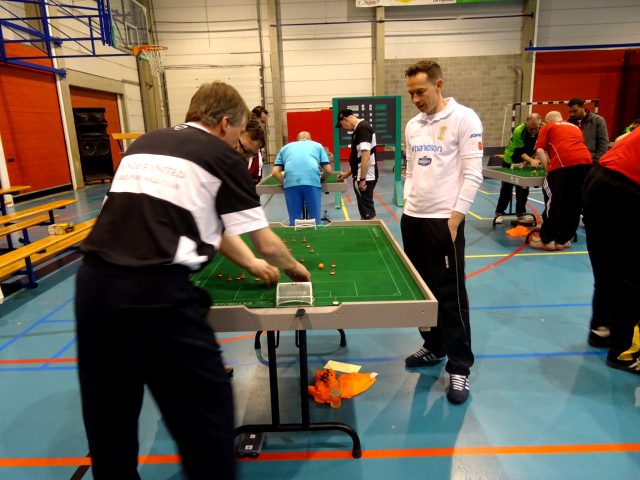 Chris Thomas referees Rob Conway's match at the Major de Frameries
There will probably be 3 seeded teams on the Sunday. ACS Perugia (6) will be number 1 seeds, then Athinaikos (26) number 2 and London Essex (27) number 3.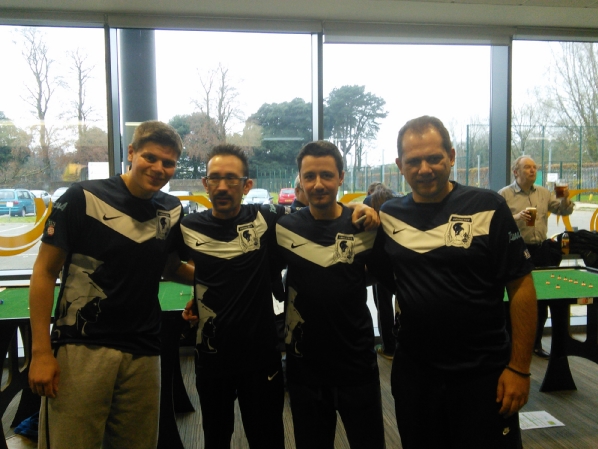 Athinaikos at the Cardiff Grand Prix 2013