On the final night of the season Baver Bari secured his first GTSA trophy with a 1-0 victory over John Halpin in the final of the Woodend Handicap Cup.
Three games remained in the Handicap Cup. Colin Berry and Fraser McKenzie had to replay their quarter-final match which they had drawn 2-2. Berry started with a 2-goal deficit but managed to reduce that to one before the half-time whistle. McKenzie held on until 5 minutes from the end when his defence was breached again. Right at the end Berry missed a glorious chance to win and so the match went to shots. Both players failed to convert their first 5 attempts but then McKenzie scored from his sixth shot from out wide. Berry couldn't follow suit and McKenzie was in the semi-final.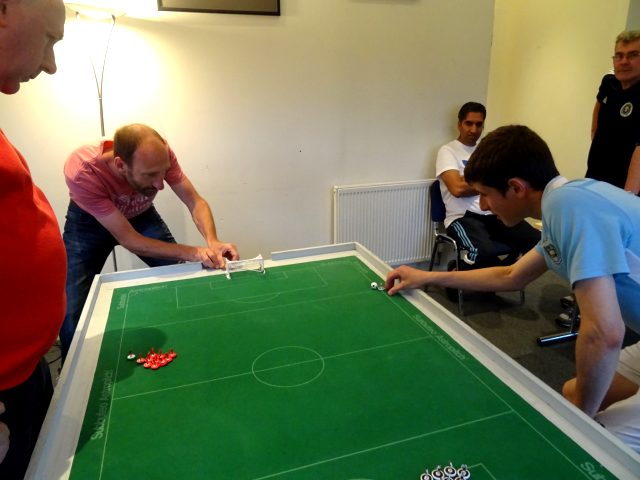 Fraser McKenzie now took on Baver Bari and once again McKenzie started with a 2-goal lead. Bari began well and it wasn't long before he made it 2-1. He continued to dominate till half-time but the McKenzie defence stood firm. After the break McKenzie came much more into the game with good periods of possession and then carving out a great opportunity which produced a fine save by Bari. If that chance had been converted, McKenzie would surely have been in the final. But with time running out Bari scored the goal which took the game to extra-time and the golden goal. With more chances created in normal time Bari was favourite to score in the extra period. So it proved as after only 4 minutes the McKenzie resistance was broken. Bari was through to the final to play John Halpin.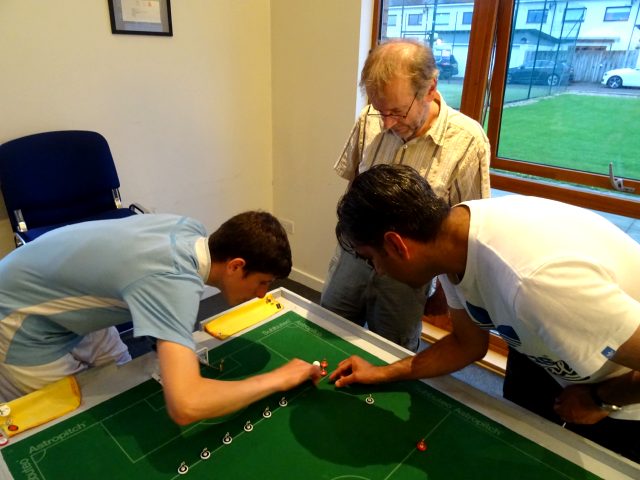 Both Halpin and Bari had the same handicap and so the game started level. Colin Day was appointed referee. The first half belonged to Bari. He played well, rarely missed the ball, was composed in possession and created several good chances, one of which found the back of Halpin's net. Halpin couldn't pull his game together. Possession was loose and sometimes hurried and wrong choices were made. In truth the game could have been over by half-time but fortunately for Halpin his goalkeeper was in good form and the Bari lead remained only one goal. As in his game against Fraser McKenzie, Bari's second half level of performance dropped and Halpin started to enjoy much more possession. Chances came but either the woodwork or Bari's 'keeper prevented Halpin finding the equaliser which would have take the game to extra-time. A single goal decided this cup final and gave Baver Bari a deserved first GTSA trophy.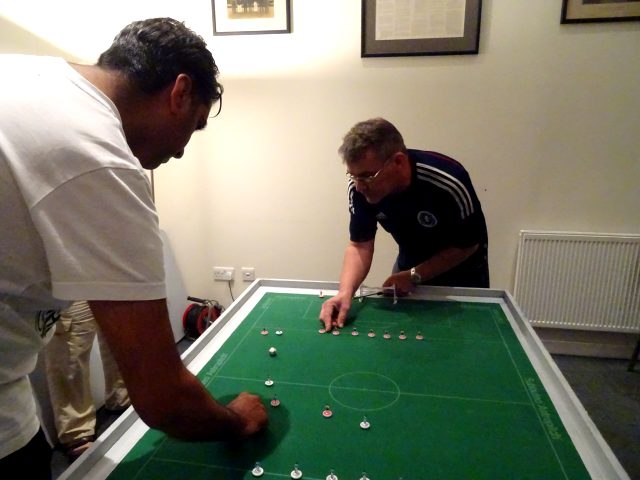 Woodend Handicap Cup
Quarter-final replay
McKenzie wins 1-0 on shots
Semi-Final
Bari wins 3-2 with golden goal
Final