Twenty eight players took part in Glasgow's second FISTF international event of 2015 at the Normandy Hotel in Renfrew. This was also the first event of the new British Circuit for season 2015/16. Both individual and team competitions were keenly contested over two days of competitive but sporting subbuteo. Congratulations go to winners Dave Pawsey (LEU) in the Open, Dave Baxter (Per) in the Vets and Elliot Bellefontaine (LEU) in the Under 19s. Yorkshire Phoenix were victorious in the Team Event.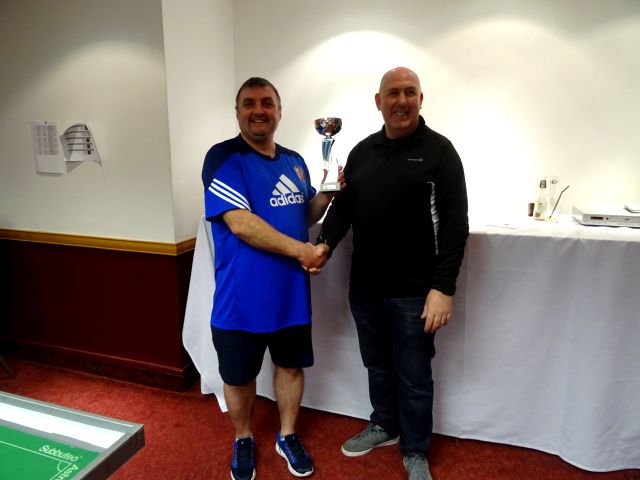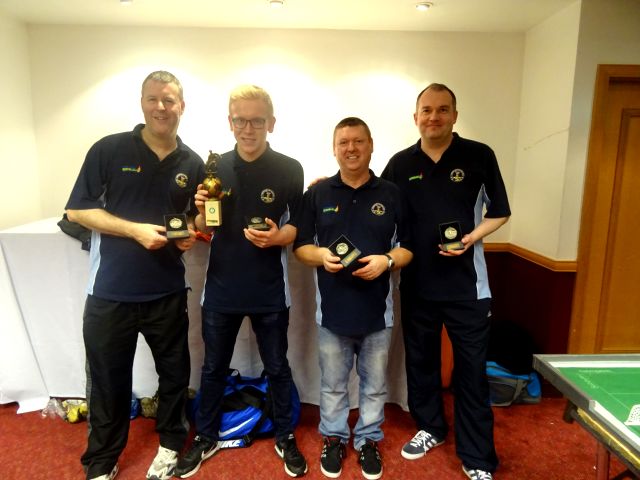 As far as Glasgow players were concerned, Barry Corr reached the semi-finals in the Open and Tom Burns, the barrage in the Vets. Glasgow's A and B teams finished fourth and fifth respectively in the team competition.
The Plate competition was won by Australian Rob Green who defeated LEU's Martin Blanchard in the final.
Many thanks to all the players who supported our event.
Full results can be seen here.
100 pictures from the weekend:
%%wppa%%
%%slide=36%%