Fleming is back!
This was Willie Fleming's first competitive night of the season. He began with a Glasgow Cup match and then played two league matches. The Glasgow Cup match was a Group A fixture against Dave Gladman. This was not a memorable match as both players struggled to create chances. Neither player ever really gained the upper hand but it was Gladman who sealed victory with a single second half goal when he took advantage of a large gap in the Fleming defence. Also in Group A, John Halpin took on Malcolm Lees. The last time the two players met Lees won 1-0 and that scoreline was repeated tonight. It was another close hard-fought match but it was Halpin who dominated possession and had most of the attack. He forced many corners but could not breach the Lees defence. Lees was always dangerous on the break and in one of those second half attacks Lees found the back of the Halpin net.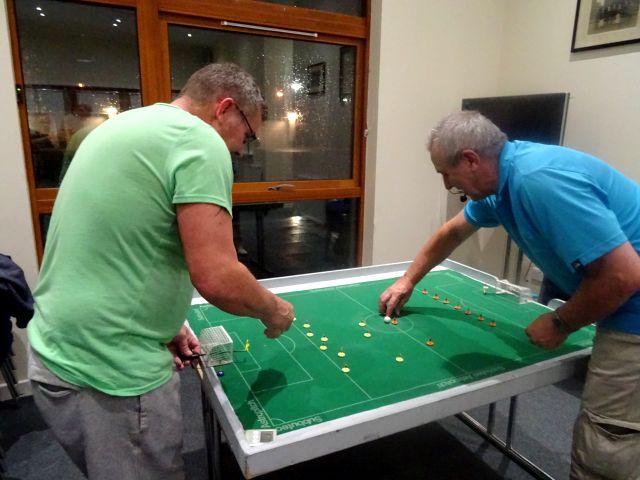 In Group B of the Glasgow Cup Dave Houston took on John Mathieson. In the league they had played out a 0-0 draw and in this game there weren't many chances but it was Houston who at the third time of asking played a perfect ball out of defence into the opposition shooting area where he found the net with a fine shot. It was Houston's first win of the season.
Willie Fleming made an unbeaten start to his league campaign managing four points from his two matches. Against Dave Houston it was Houston who scored the opener with a fine shot on the run. It was to take Fleming until the final minute to equalise and deny Houston a first league win of the season. Fleming didn't have to wait long for his first win which was a 4-0 win over John Mathieson. Although Fleming was deserving of this win, Mathieson contributed to his own downfall with poor goalkeeper positioning.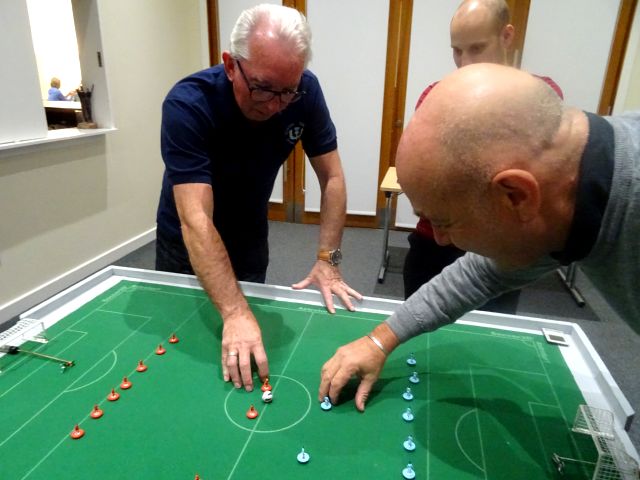 League
| | | | |
| --- | --- | --- | --- |
| Fleming | 1 | 1 | Houston |
| Mathieson | 0 | 4 | Fleming |
Glasgow Cup
| | | | |
| --- | --- | --- | --- |
| Gladman | 1 | 0 | Fleming |
| Lees | 1 | 0 | Halpin |
| Houston | 1 | 0 | Mathieson |