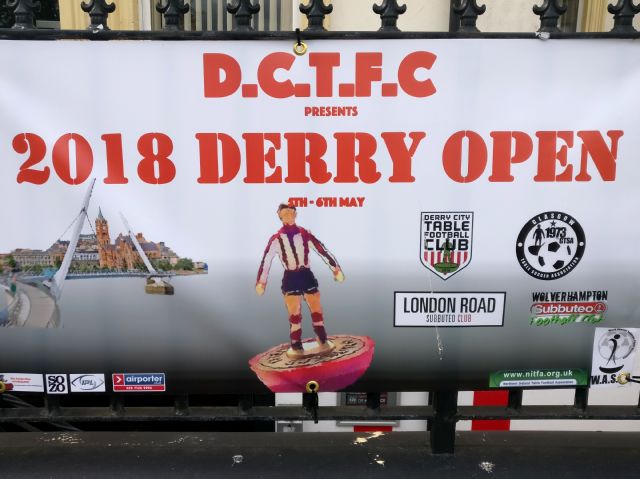 This tournament took place over the weekend of 5/6 May. Twenty four players took part in the individual tournament on the Saturday and teams from Derry (2), Glasgow, London Road and Wolverhampton competed on the Sunday. On Saturday Tom Burns, Willie Fleming and Malcolm Lees all qualified out of their groups. In the second round the 12 qualifiers were drawn into 4 groups of three. Almost against the laws of probability all the Glasgow players ended up in the same group. It was Tom Burns who progressed to the semi-finals where he lost to Mark Farrell (White Star and Ireland) by 1-0. In the final Farrell played Derry's Kenny Beggs. After a 1-1 draw after extra-time, the match went to shots where Beggs was victorious 2-1.
There was better fortune for the Glasgow players in Sunday's team event. They won all four matches to take the trophy and match their success at London Road in September. Derry marked their improvement by finishing runners-up.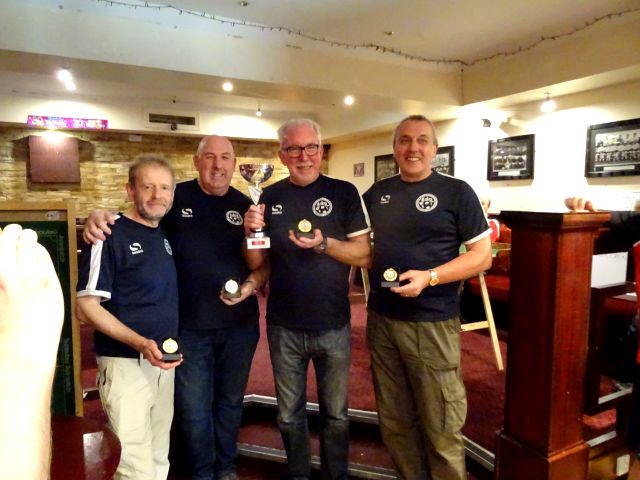 Many thanks are due to Martinog Bradley and his team at Derry City TFC for their organisation of an excellent and enjoyable tournament.
%%wppa%%
%%slide=47%%