The first Association Cup quarter-final was played and it was Willie Fleming who booked his place in the semi-final with a 2-1 win over Baver Bari. In truth this was a close-fought match which could have gone either way. Fleming took the lead only to be pegged back before half-time. Fleming's winning goal came well into the second half, so inflicting Bari's first defeat in seven matches.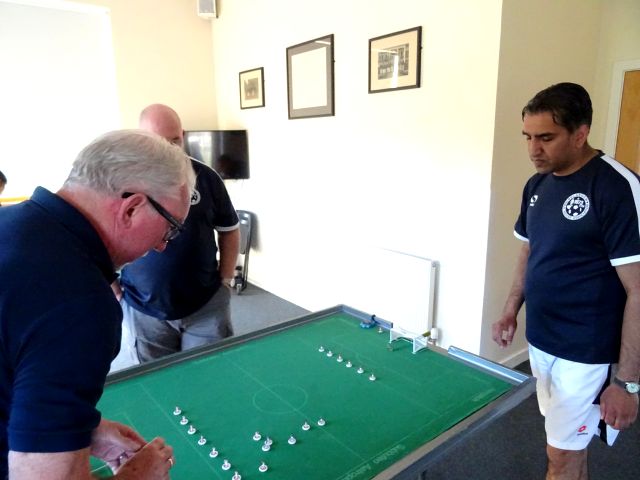 Three SPSL matches followed. Baver Bari and Dave Gladman fought out a 0-0 draw. Match onlookers thought that Gladman had found the back of the net with a powerful strike but the referee did not agree. Tom Burns edged past John Halpin by 1-0. Halpin had more possession in the game but could not penetrate the Burns' defence. Halpin had better luck against Willie Fleming, recording a 2-0 victory which moves him above Dave Gladman into seventh place.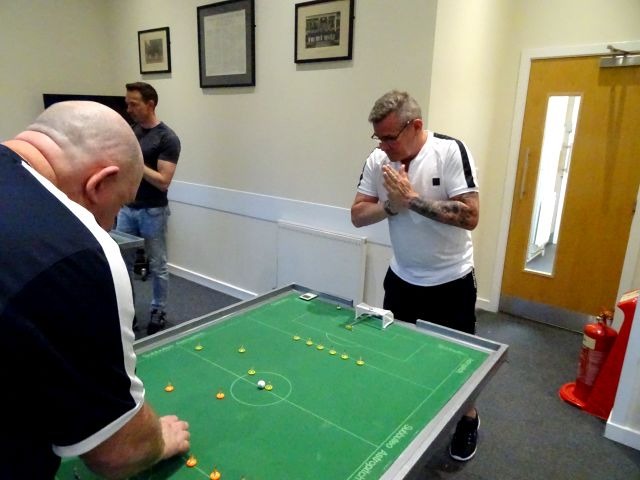 The club was pleased to welcome top English player, Chris Thomas to Woodend. Barry Corr, Tom Burns, Willie Fleming and Dave Gladman took it in turns to receive a table soccer lesson.
Association Cup
SPSL
| | | | |
| --- | --- | --- | --- |
| Gladman | 0 | 0 | Bari |
| Burns | 1 | 0 | Halpin |
| Halpin | 2 | 0 | Fleming |
w