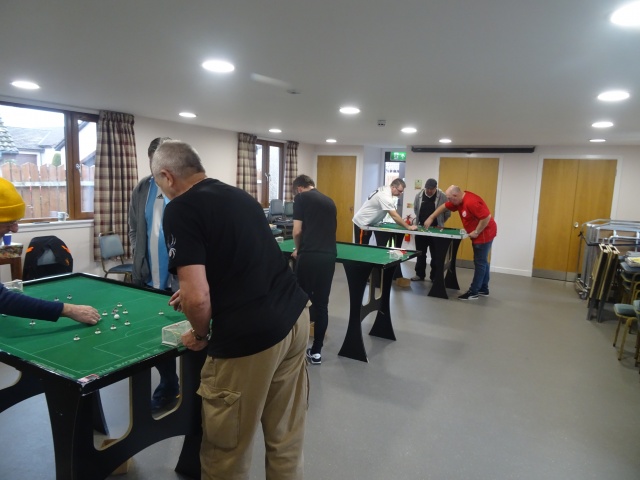 GTSA's Malcolm Lees has become the Scottish National Champion for season 2019/20. He fought off the challenges of Tom Burns and Steve Bennett to secure the title. The third and final championship event took place in Letham on Sunday 19 January.
After two events Tom Burns led Malcolm Lees on goal difference but after three rounds of play in the third event Lees was now ahead, again on goal difference. As they started the final games Steve Bennett was also in a position to take the title. Bennett lined up against Lees, Burns against Andy Beskaby. To win Bennett needed to beat Lees and hope that Burns lost to Beskaby. Lees needed to beat Bennett and Burns needed to better Lees' result. Everyone expected Bennett to defeat Lees, in which case Burns would only need a draw against Beskaby. Burns was definitely the favourite going into the final game.
Burns did get a draw against Beskaby, enough to put him ahead of Bennett. Burns went ahead but was pegged back. It was a close match and a fair result. It wasn't a surprise when Lees took a first half lead against Bennett. He'd done that before. It's just that he'd never kept that lead – ever. But today would be different. Bennett peppered the Lees goal with shots but could not make the breakthrough. Lees held on and the championship was his.
Final Table
| | | | |
| --- | --- | --- | --- |
| . | F | A | Pts |
| Lees | 30 | 14 | 27 |
| Burns | 30 | 15 | 25 |
| Bennett | 43 | 9 | 21 |
| Bari | 21 | 41 | 18 |
| Bevilacqua | 18 | 12 | 14 |
| Gladman | 13 | 17 | 13 |
| Beskaby | 21 | 11 | 11 |
| Baxter | 7 | 2 | 7 |
| Halpin | 6 | 5 | 7 |
| Berry | 9 | 9 | 6 |
| Mathieson | 3 | 7 | 6 |
| Minty | 3 | 4 | 3 |
| Thom | 5 | 9 | 3 |
| Spoors | 9 | 62 | 0 |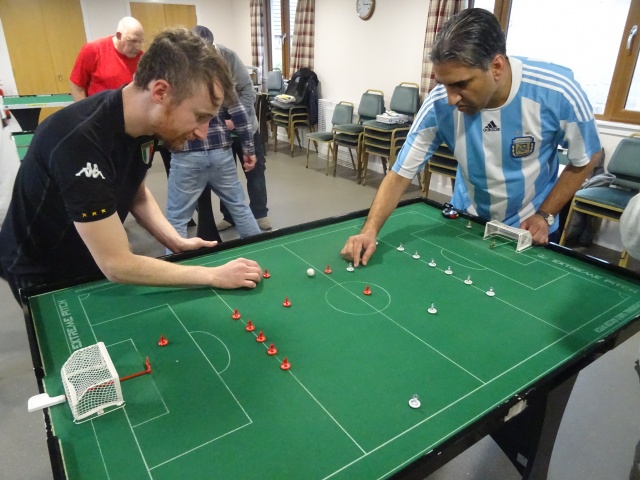 Results from the day
Round 1
.
Gladman
0
1
Burns
Spoors
0
8
Beskaby
Bennett
10
0
Bari
Lees
2
1
Bevilacqua
Round 2
.
Bennett
3
1
Beskaby
Lees
0
3
Burns
Bevilacqua
0
4
Gladman
Spoors
4
3
Bari
Round 3
.
Bennett
4
1
Burns
Beskaby
0
1
Gladman
Lees
9
0
Spoors
Bevilacqua
0
1
Bari
Round 4
.
Bennett
0
1
Lees
Gladman
1
3
Bari
Burns
1
1
Beskaby
Spoors
0
4
Bevilacqua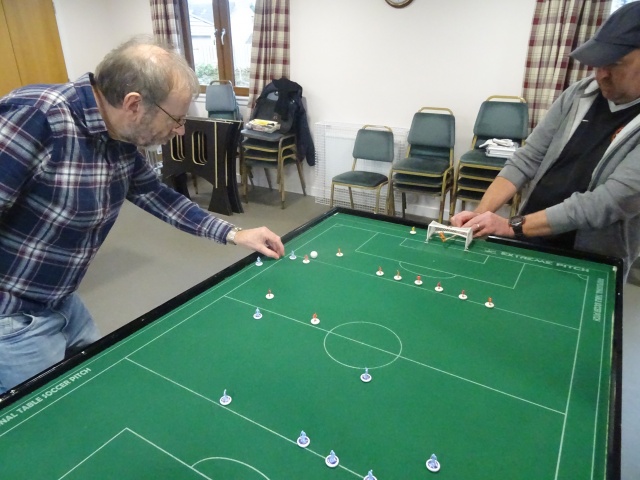 R