The STFA Scottish Cup took place in the Jubilee Tavern, Burntisland on Sunday 9 August. Fourteen players took part in the competition which was won by Gareth Christie who defeated Malcolm Lees 2-0 in the final.
Five GTSA players travelled to the Fife town. For Willie Fleming it was a return to national competition after a gap of two years. Unfortunately he was drawn against Tom Burns in the first round. The new GTSA League Champion proved too strong and Fleming went down 2-0. Like Partick Thistle against Celtic the same day he claimed he was denied a penalty after a handball in the box. Barry Corr was also unlucky to play the eventual winner, Gareth Christie and he too lost, 3-0. John Halpin's first round match was against Dave Baxter. Halpin failed to find any flow to his game and went down 2-0. Dave Gladman's previous two matches with Martin Campbell had both been draws and it was Campbell who drew first blood in this game. But Gladman rallied and came back to get a convincing 4-1 win.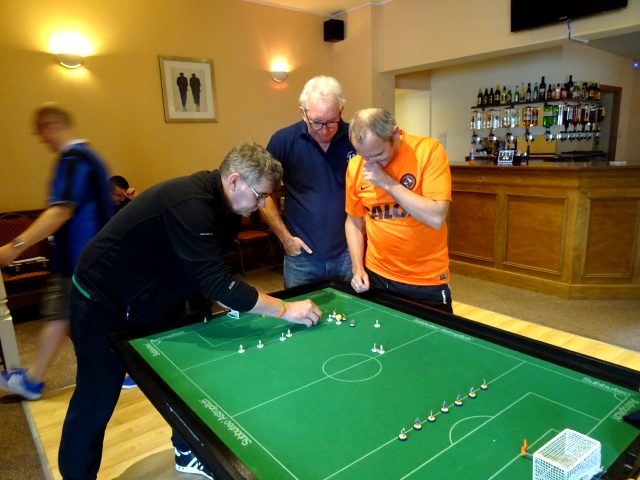 In the quarter-final Tom Burns faced John Halpin's conqueror, Dave Baxter. After a 2-2 draw, Burns managed to get through on shots. Dave Gladman's opponent was Andy Beskaby who had come through against Stuart Peacock. Gladman dominated possession allowing Beskaby very little of the ball but he could not score. In the ensuing shoot-out Gladman lost 2-1.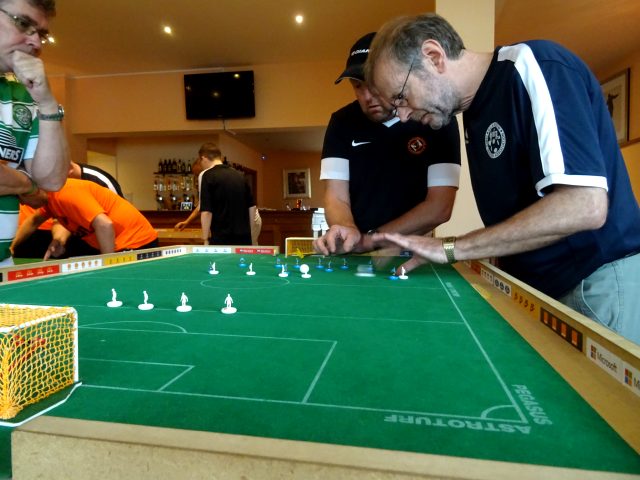 Tom Burns had high hopes of reaching the final but he could not find his best form against Malcolm Lees. Lees had gone to shots in the previous round against Greg Dand but here he won 3-1 so that he was the one to reach the final, not Burns.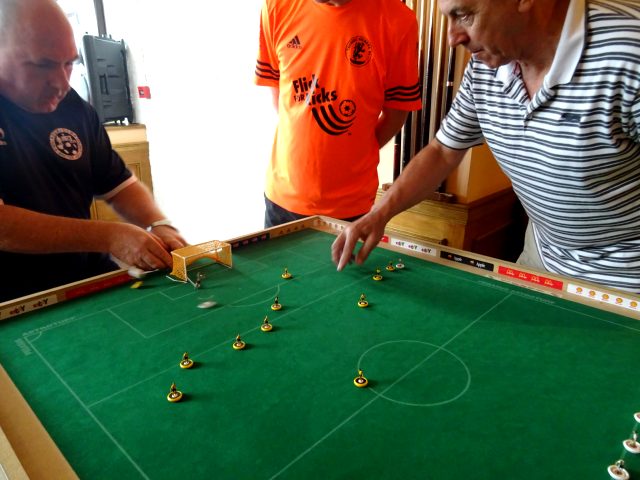 Three Glasgow players entered the quarter-finals of the Plate. Willie Fleming back in a national competition had drawn Tom Burns in the first round and now, in the Plate, he had to play Barry Corr. The outcome was no better for Fleming and it was Corr who marched on to the semi-final. John Halpin, however, defeated Craig Thom 3-0 to also reach the semi where he secured a 1-0 victory over Martin Campbell and thus make the final. That final was to be an all Glasgow one as Barry Corr won his semi-final with Rob Conway. In the final Halpin scored first and led 1-0 at half-time but the match turned round in the second half as Corr netted twice.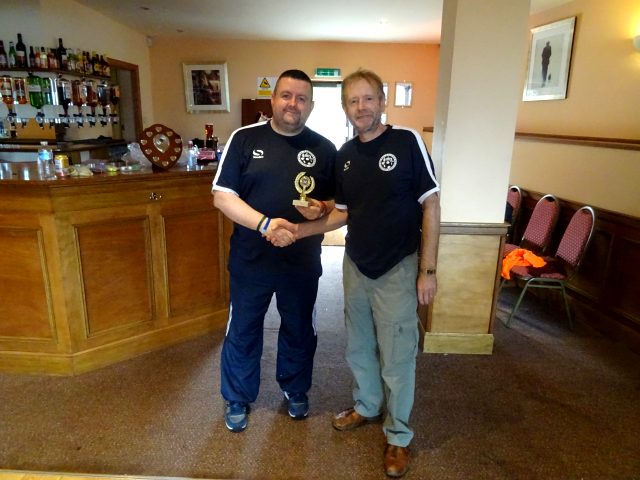 GTSA would like to thank Martin Campbell for the organisation of a very enjoyable tournament.
More pictures from the day
%%wppa%%
%%slide=34%%