The Scottish Grand Prix took place over the weekend of 2-3 April at Tannadice Park, Dundee. Glasgow were represented on the Saturday in the Veterens' category by Dave Gladman, John Halpin amd Malcolm Lees. All three players qualified out of their groups but Gladman and Halpin fell at the barrage. Halpin went down 3-1 to Colin Tarry whilst Gladman lost to a sudden death goal for Brian Daley after a 1-1 draw. Lees, however, reached the semi-finals where he opened the scoring against Daniel Scheen of Belgium. Lees played well but eventually lost 5-2. Scheen won the final against Brian Daley who had put out Steve Bennett in the other semi-final.
Alexander Haas of Austria was the Open champion while London's Elliot Bellefontaine won the Under-19. Gareth Christie was victorious in the Plate.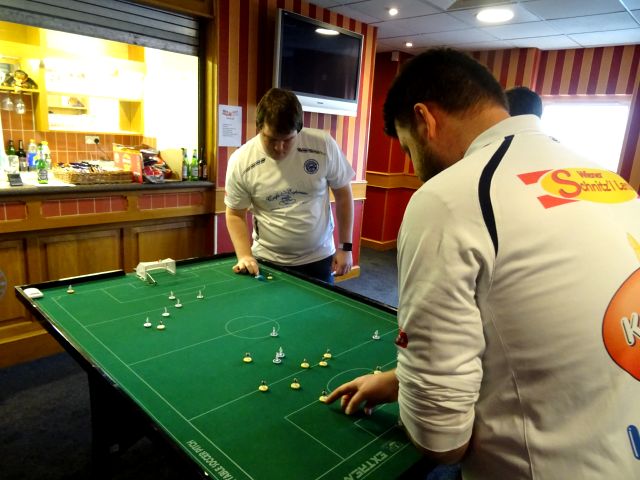 Five teams competed in Sunday's Team Event. Tom Burns joined the other Glasgow players to complete the team. Glasgow victories over both Dundee teams ensured that Glasgow were the best placed Scottish side. Defeats to Yorkshire and Royal 78 Kaisermhlen meant a third place finish. The Austrians were tournament winners.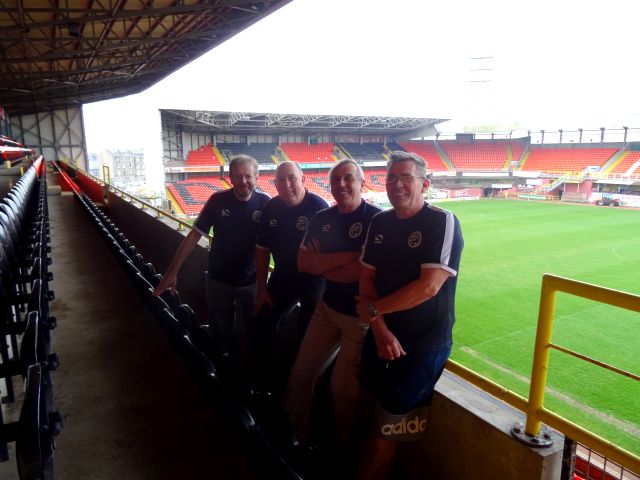 More pictures from the day
%%wppa%%
%%slide=39%%